YOUR WINDOW INTO THE MYRIAD WORLDS OF COMICS

Every issue Multiverse brings you a unique mix of reports, interviews and features covering all aspects of the comics industry. It will provide straight forward reportage without hype and without bias.
Its main focus is unashamedly the popular – read commercial – end of the business. That's not just the ubiquitous superheroes but Star Wars, Star Trek and similar spin-offs and licensed titles alongside zombies, vampires and other such horrors. Even so, we certainly don't neglect the innovators out there on the cutting edge whether their print run be 100 or 100,000. We cover their latest titles as they continue to expand the boundaries of our medium. In addition, our comprehensive Reviews column features in-depth spotlights on controversial and high profile launches.
Quotes from our readers 
I seem to have missed Multiverse 1, but I picked up 2 and 3 today and the content is no nonsense, informed, easy to read, lacks post modern nonsense and packed into a well structured format. I loved the balance of popular heroes and emerging or independent coverage with what comes across as an educated and balanced prose. I hope you continue to reach larger markets. Comic Heroes or CLiNT don't touch what you have produced. Thank you. –  Peter O'Brien, Bolton
Profiling Mike Conroy
IN LATE 2010 Mike Conroy set up Hell Freezes Over Ltd, a publishing house whose initial title is Multiverse, a comics news magazine. Formerly editor of Europe's trade paper Comics International, which collapsed in 2009, Conroy is a veteran comics journalist, historian and the founder of the Eagle Awards. Established in 1976, they are one of the comics industry's earliest established and most coveted international prizes.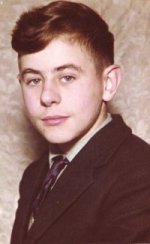 Mike Conroy Conroy, who began his writing career in 1977, has written extensively on comics and movies for various publishers and magazines. He is the author of 500 Great Comic Book Action Heroes, and its sequel 500 Comic Book Villains, as well as a major contributor to Comix: The Underground Revolution. His most recent title is War Stories: A Graphic History, (published in the UK as War Comics: A Graphic History,) from Harper Collins' Collins Design imprint.
Over the years, he has contributed to magazines from such publishers as London Editions and Marvel UK and to such titles as Comics World, Starburst, Fangoria, Starlog, DreamWatch, and SFX,. He currently acts as consultant editor on Eaglemoss's hugely successful Classic Marvel Figurine Collection, and DC Comics Super Hero Collection, and writes for both magazines. A regular contributor to Panini Comics' line of Marvel titles, he is much sought after as a consultant and researcher for TV and radio and has appeared as a comics expert on shows dedicated to Spider-Man, Hellboy and Flash Gordon among others. He was also editorial consultant to the Cool Beans World website.
Well known by professionals and fans alike on both sides of the Atlantic, Conroy's position as editor of CI followed his 10-year reign as the magazine's news editor. For over 12 years, his monthly Frame to Frame – the comics industry's longest-running column discussing the interaction between movies and comics – was been a feature in CI, with which he has been associated since the magazine's very beginnings in 1991.