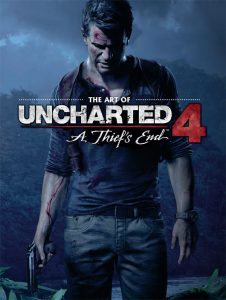 THE ART OF UNCHARTED 4: A THIEF'S END
Filled with never-before seen art from the game, this is the essential companion to the franchises latest installment.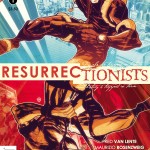 Dark Horse Comics is pleased to give you an advance look at RESURRECTIONISTS #1, a new creator-owned ongoing comic series with art by rising stars Maurizio Rosenzweig (Clown Fatale) and Moreno Dinisio (Dead Body Road)! Continue reading →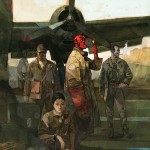 Twenty years of Hellboy!
In 2014, Dark Horse Comics has celebrated 20 years of Hellboy by legendary writer/ artist Mike Mignola (named one of "12 Vital Creators to Watch" by LA Times) with Hellboy Day, the publication of the New York Times bestselling Hellboy: The First 20 Years, the paperback release of the highly acclaimed Hellboy in Hell, the trade paperback of the Eisner Award winning Itty Bitty Hellboy, scores of comic books featuring Mignola creations Hellboy, the BPRD and Abe Sapien. And now Dark Horse caps of the year with a story that is 20 years in the making– Hellboy's very first field mission as a member of the BPRD! Continue reading →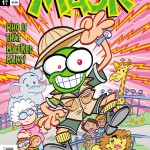 AW YEAH! ITTY BITTY MASK!
The Mask is back, and it's Herman Shazbert's turn! Dark Horse Comics is proud to present an advance preview of ITTY BITTY COMICS: THE MASK #1. When the mild-mannered zookeeper buys his wife a strange mask, the whole family wants to try it on! But watch out, Grandma Shazbert—it will put quite the pep in your step! Continue reading →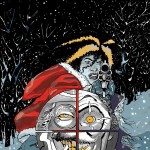 They're back, just in time to celebrate the holidays in bloody style!
Grindhouse is back from the dead, and it's meaner, badder, and dirtier than ever! In the first of four new exploitation opuses, world-renowned artist R. M. Guéra (Django Unchained, Scalped) joins the perverted mind of series writer Alex de Campi (Smoke/Ashes, Lady Zorro) for "Slay Ride," a brutal holiday tale of revenge and supernatural terror in the driven snow! Continue reading →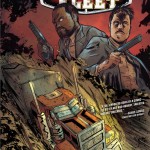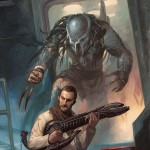 A Universe of Terror Drawn to One World
Dark Horse's Prometheus event sharpens its claws even further with PREDATOR: FIRE AND STONE, from Multiversity's breakout writer of 2013, Joshua Williamson (Ghosted, Nailbiter)! Continue reading →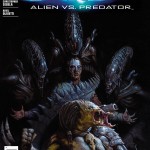 The Prometheus Crossover Event Heats Up!
Dark Horse Comics is proud to present an advance preview of the highly anticipated ALIENS VS. PREDTOR: FIRE AND STONE #1.  Written by the acclaimed Christopher Sebela (Dead Letters, Ghost), with art by Ariel Olivetti (Cable, Conan and the People of the Black Circle), you won't want to miss it! Continue reading →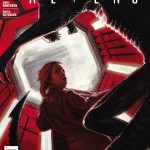 Get ready for the first issue in an exciting direction with the upcoming Aliens: Fire and Stone comic book that ties into Aliens and Prometheus, from critically acclaimed writer Chris Roberson! Continue reading →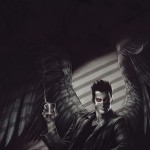 Dark Horse is proud to present an advance preview of CRIMINAL MACABRE: THE THIRD CHILD #1, written by Steve Niles (Breath of Bones, 30 Days of Night), and picking up directly from Criminal Macabre: The Eyes of Frankenstein! Continue reading →