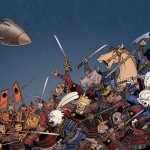 Celebrating Usagi's 30th anniversary, and from multiple–Eisner award-winning creator Stan Sakai, comes an all new story set in Usagi's future! Continue reading →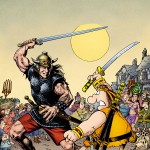 Comics' Greatest Barbarians Together At Last!
It had to happen: The most heroic warrior in history meets the stupidest as Robert E. Howard's immortal Conan the Barbarian crosses swords with Sergio Aragonés's Groo the Wanderer in GROO VS. CONAN #1, and Dark Horse is pleased to present an advanced preview of it! Continue reading →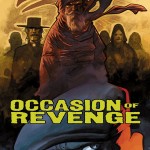 The Goon returns for a monthly run, from Eisner Award winner Eric Powell! Continue reading →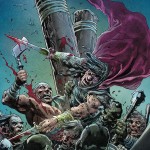 COMING FEBRUARY 26th
Continuing the acclaimed Hour of the Dragon adaptation, this new fantasy, action/adventure is brought to life by writer Timothy Truman, artist Tomás Giorello and colorist José Villarrubia! Continue reading →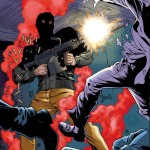 COMING FEBRUARY 19th
From fan-favorite writer Dan Jolley (Bloodhound, Prototype 2) and Supergirl artist Jamal Igle comes this exciting new installment in the Terminator story line. Continue reading →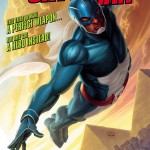 Inspect The New Superhero Series Now!
Dark Horse is proud to present an advanced preview of SKYMAN #1. Continue reading →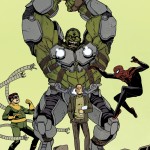 The Doctor is in this October as the Arms of the Octopus crossover event continues in Indestructible Hulk Special #1  – and the Hulk has something to say about it! From the dynamite creative team of Mike Costa and Jake Wyatt, comes the return of one of the Marvel Universe's most nefarious super villains. But how is Doc Ock alive?! The Superior Spider-Man can't be happy about that, and what does Ock want with the All-New X-Men? Bruce Banner is going to help them get to the bottom of this!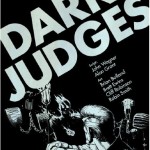 CLASSIC JUDGE DREDD STORIES NOW AVAILABLE ON KINDLE
They're the greatest Judge Dredd stories of all time, presented in a fresh new pocket-sized format – and now the popular series comes to Kindle!