A MUST-HAVE ONE-SHOT—THE PERFECT PRIMER FOR THE CW's RIVERDALE SERIES!
Learn the secrets and hidden tales from the summer before the eternal love-triangle begins in this special issue, which features four short stories focusing on the major players and events in the Riverdale series. You dare not miss this special commemorative issue in advance of the upcoming ongoingRiverdale series, Continue reading →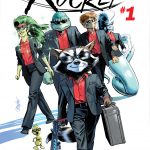 It's a dirty universe out there, even when you're not regularly mistaken for trash-foraging vermin. And it's about to get even dirtier. This May, Rocket Raccoon returns to the stars and returns to a life of crime in ROCKET #1! Strap in and hold on, because creators Al Ewing (The Ultimates, U.S.Avengers) and Adam Gorham (The Violent) are taking you, dear reader, on an out-of-this world caper chock full of action, aliens and all-out adventure! Continue reading →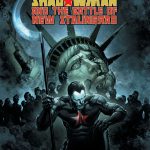 Valiant is proud to present your first look inside DIVINITY III: SHADOWMAN AND THE BATTLE OF NEW STALINGRAD #1 – the next essential standalone special torn from the pages of Valiant's hit comics event! On February 8th, join rising star Scott Bryan Wilson (Batman Annual) and blockbuster artist Robert Gill (Wrath of the Eternal Warrior) as they lead the unshakable Shadowman to the front line of America's last stand against the global Soviet Union! Continue reading →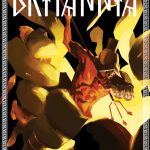 Final Fates!
Antonius Axia's nightmarish journey through the heart of the remote Roman colony of Britannia has brought him to death's door. But when the world's first detective confronts his deepest fears about gods, men and civilization, will he be able to complete the mission given to him by Emperor Nero, or will his mind collapse under the unfathomable weight of the void that now stands revealed before him? Continue reading →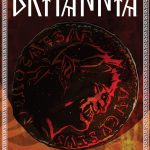 At the border between civilization and the magic-laden lands beyond, Rome's first detective is haunted by violence and visions of dark forces that defy all sense…
Antonius Axia's disturbing investigation in the frontier colony of Britannia deepens…and with each disturbing new clue he uncovers, the farther his mind sinks into disarray! Connecting the clues behind the grisly rumors of horror in the empire's northernmost reach, Antonius must gain an ally as dangerous as the darkness that now surrounds him. Continue reading →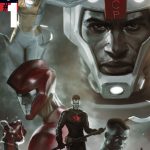 In 2015, Earth prepared to meet a new god…a lost Communist cosmonaut known only as DIVINITY.
In 2016, the nations of the world bent before DIVINITY II.
This December, a new world order takes control as DIVINITY III: STALINVERSE rewrites the fabric of reality itself!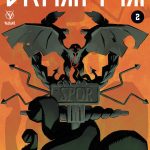 Duty has led to darkness…
Dispatched to the remote outpost of Britannia by Rome's highest power, the ancient world's first detective – veteran legionnaire Antonius Axia – has found himself on a horrifying journey that will challenge everything he knows about death, destiny, and the limits of reality itself. But in this wild and pagan land, far removed from Nero's control and influence, Continue reading →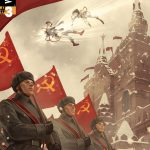 The world runs red!
Abram Adams' former teammate – the long-lost cosmonaut Myshka – has returned from deep space…and, seemingly overnight, the former Soviet Union has taken charge as the globe's dominant economic and military force. As the Western world grapples with the ensuing chaos and confusion of Russia's rapid return to power, Continue reading →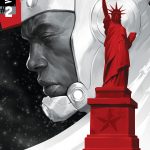 Russia reigns supreme!
Just a month after the arrival of long-lost cosmonaut Mishka, the former Soviet Union has made an impossible push to become the world's preeminent superpower. But how? Ninjak has a theory, but it will require going undercover across enemy lines…and maybe some help from Mishka's old comrade, Abram Adams – the god-like being known as Divinity! Continue reading →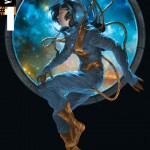 The much-anticipated follow-up to the 11-time sold-out series that The Onion/A.V. Club calls the "Best New Superhero of 2015" is here! The acclaimed creative team returns for a perfect new jumping-on point into the expansive sci-fi saga that shook the world! Continue reading →