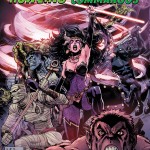 This June – prepare to meet the strangest super team of them all as they emerge from Monster Metropolis and take Battleworld head on! Today, Marvel is pleased to present your first look at MRS. DEADPOOL AND THE HOWLING COMMANDOS #1 Continue reading →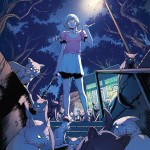 Can Rori Unlock The Secret To Her Powers In Time To Fight Mythological Monsters?
Writer Jim Zub (SKULLKICKERS, Samurai Jack) teams up with penciler Steve Cummings (Legends of the Dark Knight, Deadshot) and color artist John Rauch (INVINCIBLE) to create a Buffy the Vampire Slayer for a new generation in WAYWARD, coming from Image Comics in August. Continue reading →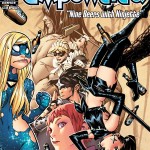 EMPOWERED SPECIAL: NINE BEERS WITH NINJETTE
Kick back and have a cold one with hearty-partying Ninjette, Empowered's Best Friend Forever, as she weaves a boozy yet poignant tale of ninja magic, complete with fighting, flirting, and swing-dancing with the Maidman—not to mention the outwitting of 'Jette's monstrous thug of a father. Drink up!