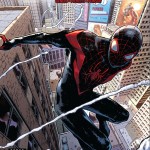 Welcome to the Marvel Universe Miles Morales, hope you survive the experience! That's right, he's here – and the Marvel Universe will never be the same again. Today, Marvel proudly presents your look inside SPIDER-MAN #1 – the highly anticipated new series from blockbuster Miles Morales co-creators Brian Michael Bendis and Sara Pichelli! Continue reading →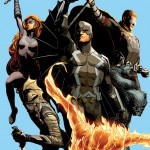 They walk among you, and this October – they're blasting to the forefront of the Marvel Universe like never before! Today, Marvel is pleased to present your first look inside UNCANNY INHUMANS #1! Be there as blockbuster creators Charles Soule (Death of Wolverine) and Steve McNiven (Civil War) introduce you to the Uncanny Inhumans! Medusa! Black Bolt! Triton! Reader! The Human Torch?! Beast?! Continue reading →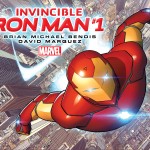 This Fall, the Marvel Universe is reforged and recharged as All-New, All-Different Marvel kicks off in full force! New titles, new characters, and new creators explode on to the scene as only Marvel could bring you. Leading the charge for this movement is the blockbuster new title INVINCIBLE IRON MAN #1 – from the explosive creative team of Brian Michael Bendis and David Marquez! Today, Marvel is pleased to present your new look at the highly anticipated first issue coming to comic shops on October 7th! Continue reading →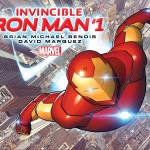 All-New, All-Different Marvel kicks off in full force this fall, and Marvel is making sure all comic book stores worldwide are armed and ready for the new flagship Marvel title as INVINCIBLE IRON MAN #1 explodes into comic shops on October 7th! You won't want to miss comic superstar Brian Michael Bendis and red-hot artist David Marquez's opening salvo in their explosive new ongoing series. And Marvel is ready to make the launch one to remember. In addition to being first in line to purchase INVINCIBLE IRON MAN #1, fans will also be able to receive special items at participating retail stores, including the first piece of the exclusive BUILD YOUR OWN IRON MAN promotional item! Continue reading →

Expression and art form merge between Marvel Comics and the world of hip-hop with a unique line of HIP-HOP Variants covers inspired by some of the most iconic and well received hip-hop and rap albums of all time.
Accompanying each all-new #1 from Marvel Comics coming this fall, fans will get the chance to purchase their own Marvel Comics variant cover featuring their favorite Marvel characters paying homage to some of the most well-known and vocal musical artists over the past couple of years. Continue reading →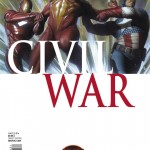 The war never ended. And the deadly conflict escalates to new heights this July! Today, Marvel is pleased to present your new look at CIVIL WAR #1 Continue reading →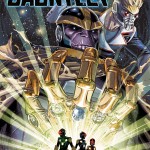 The stones are calling to one another, and the most powerful artifact in the Marvel Universe will be re-assembled in INFINITY GAUNTLET #1! Continue reading →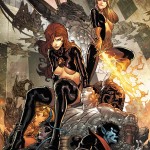 This May, the world of Secret Wars takes you back to the fiery wastes of Manhattan as the X-Men delve back into…INFERNO! Today, Marvel is pleased to present your new look at INFERNO #1 – from writer Dennis Hopeless (Spider-Woman, Avengers Arena) and artist Javier Garron (Cyclops)! Continue reading →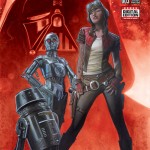 Critics and fans have spoken! Despite overwhelming demand and chart topping sales, Marvel is pleased to announce that DARTH VADER #3 has completely sold out before the book even hits store shelves. Though copies may still be available at retail level, retailers are strongly encouraged to check their orders on this second printing in order to meet demand.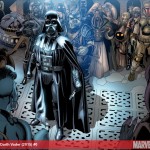 Salvador Larroca brings one of the most powerful figures in fiction back to comics in these brand new preview pages!
One of the galaxy's most tragic and evil figures rises anew this February on the comic book page, as Marvel Comics presents DARTH VADER by Kieron Gillen and Salvador Larroca! Continue reading →