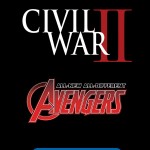 The biggest heroes, the biggest creators and the biggest stories in comics are coming to FREE COMIC BOOK DAY this year!
Today, Marvel is proud to officially peel back the curtain on just one of our can't miss offerings for FREE COMIC BOOK DAY 2016! The biggest story of the year comes to your local comic shop in FCBD CIVIL WAR II #1, and fans can get their very first taste of the ensuing war this May! Before hero stands against hero, Brian Michael Bendis and Jim Cheung bring you a snapshot of the conflict that will split the Marvel Universe in two! Continue reading →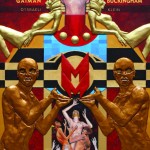 On September 2nd, two comic icons bring you the series that changed comics forever. And at long last – it will finally be complete. A tale that began 25 years ago begins anew this September in MIRACLEMAN BY GAIMAN & BUCKINGHAM #1! Visionary comic legends Neil Gaiman (Sandman, 1602) and Mark Buckingham (Fables) bring you a new Age of Miracles and a story of epic proportions! Kicking off The Golden Age storyline, then continuing into the famously unfinished The Silver Age & The Dark Age story arcs, Gaiman & Buckingham's lost Miracleman story will finally see the light of day! Continue reading →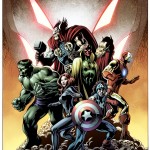 Time-Travelling Avengers Take on Ultron This April!
This April, Earth's Mightiest Heroes from across the time stream collide to take on the greatest threat to our past, present and future in AVENGERS: ULTRON FOREVER #1, NEW AVENGERS: ULTRON FOREVER #1 and UNCANNY AVENGERS: ULTRON FOREVER #1 – a trio of oversized specials coming in 2015! Written by fan-favorite scribe Al Ewing (Captain America & The Mighty Avengers, Loki: Agent of Asgard) and drawn by legendary artist Alan Davis – prepare for a new team to assemble! Continue reading →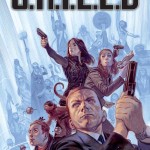 Your Local Comic Shop is Your Place to Be on New Year's Eve!
End the calendar year with a bang this New Year's Eve as high-tech weapons, high-stakes missions and high-octane adventure come to a comic shop near you with S.H.I.E.L.D. #1 – the debut issue of one of the most highly anticipated titles of the year! In addition to being among the first to purchase and read this exciting first issue, fans will also be able to receive special items exclusive to these launch parties. Continue reading →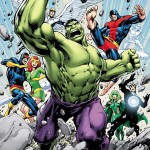 Legendary Storyteller Alan Davis Unleashes SAVAGE HULK #1 This June!
The Jade Giant was just too big to contain with one series – and this June, he's smashing his way into another! Marvel is proud to present your first look at SAVAGE HULK #1, the new in-continuity ongoing series featuring the Green Goliath! Legendary storyteller Alan Davis kicks off the new series with an explosive arc full of action and mayhem that only a Hulk series could contain! Continue reading →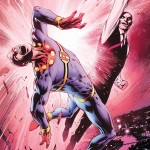 A Legend Reborn!
It's the story everyone is talking about – and Marvel is proud to present your first look at the newly remastered MIRACLEMAN #3! Continue reading →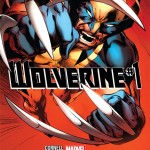 Superstars Paul Cornell & Alan Davis Bring Wolverine to the Next Level!
This March, Logan takes on all new challenges in Wolverine #1, kicking off the all-new ongoing series from the blockbuster creative team of writer Paul Cornell and artist Alan Davis! As part of Marvel NOW!, Wolverine  joins a number of titles that will take the Marvel Universe in an exciting all-new direction, as the industry's top creators join the top Super Heroes to deliver all-new ongoing series, great for new and lapsed readers alike!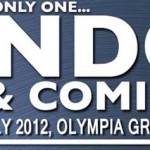 Comics fans everywhere will be in for a treat this coming weekend. Showmasters has completely rejuvenated the Comics Zone at the LFCC with an impressive roster of guests and a full schedule of comics-related programming.