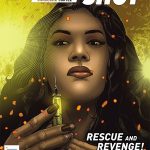 Publisher: Dark Horse
Writer: Alex De Campi
Artist: Chriscross
Colourist: Snakebite Cortez
Release Date: OUT NOW!
Price: $3.99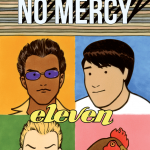 Publisher: Image Comics
Writer: Alex De Campi
Artist: Carla Speed McNeil
Colourist: Jenn Manley Lee
Release Date: OUT NOW!
Price: $3.99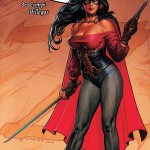 Lady Zorro is called back to Alta California to recover a sacred Chumash war axe, stolen by mercenary soldiers. Only she can stop an all-out bloody war across the ranchos, and more deaths like those that consumed her family… Continue reading →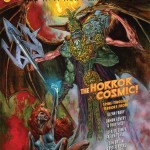 Publisher: Dark Horse Comics
Writer: Damon Gentry, Alex De Campi, Dan Braun, Peter Bagge, Bill Pearson
Artist: Troy Nixey, Ben Towle, Peter Bagge, Alfredo Alcala, Glen Fabry, Joshua Boulet
Release date: OUT NOW!
Price: $3.99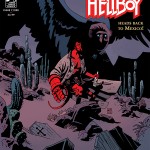 'DARK HORSE PRESENTS' CELEBRATES 200th ISSUE!
Dark Horse Comics will publish the milestone 200th issue of its Eisner and Harvey Award-winning comic book anthology DARK HORSE PRESENTS in February 2015, featuring the story MASKS by Gillian Flynn, the bestselling novelist of GONE GIRL, with art by Dave Gibbons, the bestselling artist of WATCHMEN recently named the first ever comics laureate. Continue reading →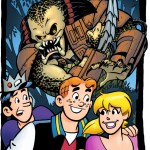 Archie Meets Predator
America's favorite teen meets the galaxy's fiercest hunter! Archie Comics and Dark Horse Comics are proud to bring you spring 2015's hottest crossover: ARCHIE MEETS PREDATOR. Continue reading →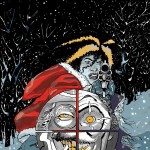 They're back, just in time to celebrate the holidays in bloody style!
Grindhouse is back from the dead, and it's meaner, badder, and dirtier than ever! In the first of four new exploitation opuses, world-renowned artist R. M. Guéra (Django Unchained, Scalped) joins the perverted mind of series writer Alex de Campi (Smoke/Ashes, Lady Zorro) for "Slay Ride," a brutal holiday tale of revenge and supernatural terror in the driven snow! Continue reading →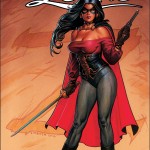 DYNAMITE SIGNS ALEX DE CAMPI TO PEN SERIES!
Originally introduced from Matt Wagner's epic Zorro Rides Again series, comes Lady Zorro #1 this July from Dynamite Entertainment! Continue reading →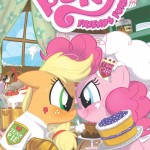 Introducing A Brand New 'My Little Pony' Ongoing Comic Series
Everyone knows beloved Twilight Sparkle and her best friends, but have you ever wanted to know what the other ponies in Equestria are up to?  Starting in January you will get a chance with the new ongoing comic series My Little Pony: Friends Forever.  Continue reading →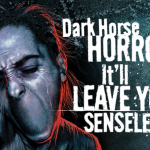 DARK HORSE HORROR WILL LEAVE YOU SENSELESS!
Preview all of Dark Horse's upcoming horror titles for FREE with their 2013 Horror Sampler, available only at digital.darkhorse.com!