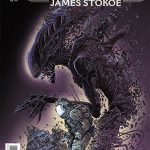 Aliens: Dead Orbit #1
JAMES STOKOE'S ALIENS!
After a horrific accident strikes a space station, an engineering officer must use all available tools—a timer, utility kit, and his wits—to survive an attack from the deadliest creature known to man.
Orc Stain creator James Stokoe pens a thrilling and claustrophobic Aliens story: Dead Orbit! Continue reading →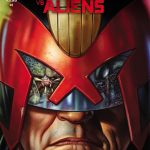 Predator vs. Judge Dredd vs. Aliens #1
"Exactly as awesome as it sounds." —ComicsAlliance
The ultimate science-fiction crossover pits the legendary lawman Judge Dredd against the universe's supreme hunters, the Predators, as they both try to survive an onslaught by the galaxy's ultimate killing machines, the Aliens! Continue reading →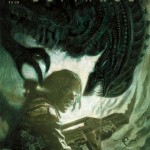 Aliens: Defiance #1
Colonial Marines aren't trained for this . . .
Battling demons from her past while fighting for her life, Colonial Marine Private First Class Zula Hendricks, in the company of Weyland-Yutani synthetics, is forced to question her strength and loyalty when the discovery of an insidious alien species on a derelict hauler sends her on a dangerous journey across the stars. Continue reading →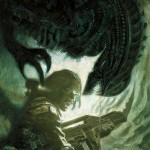 Publisher: Dark Horse Comics
Writer: Brian Wood
Artist: Tristan Jones
Release Date: 27 April 2016
Price: $3.99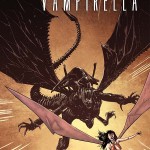 The death toll mounts, and the fate of the Xenomorph that hatched from within Vampirella stands revealed!
Meanwhile, the Martian Base pays the price for its mistrust of Vampirella as she and Lars deal with a horrifying threat that predates human history. Continue reading →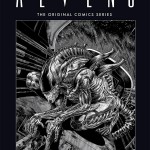 The original sequel to Aliens!
For the thirtieth anniversary of Aliens, Dark Horse is releasing an oversized hardcover edition of the unabridged and unadulterated series!
In 1988, Dark Horse's Aliens, with stunning art by Mark A. Nelson and a script by Mark Verheiden, took the comics market by storm . . . until the release of Alien3 forced the story to change. Continue reading →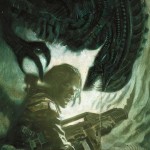 As announced on the Dark Horse: CLASSIFIED! panel at New York Comic Con, writer Brian Wood (The Massive, Rebels) and artist Tristan Jones (Mad Max: Fury Road, TMNT) will take on the xenomorphs just in time to celebrate the anniversary of Aliens with a new ongoing series—Aliens: Defiance! Continue reading →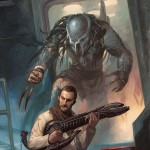 A Universe of Terror Drawn to One World
Dark Horse's Prometheus event sharpens its claws even further with PREDATOR: FIRE AND STONE, from Multiversity's breakout writer of 2013, Joshua Williamson (Ghosted, Nailbiter)! Continue reading →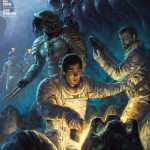 Dark Horse Comics is proud to announce that Prometheus: Fire and Stone #1 has completely sold out of its entire first printing! Continue reading →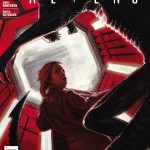 Get ready for the first issue in an exciting direction with the upcoming Aliens: Fire and Stone comic book that ties into Aliens and Prometheus, from critically acclaimed writer Chris Roberson! Continue reading →