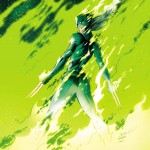 Pop your claws, because the second arc of All-New X-Men starts here! Today, Marvel is pleased to present your first look at ALL-NEW X-MEN #4 – the first chapter of "Flesh Wounds"! Fan-favorite creators Dennis Hopeless and Mark Bagley bring you the next chapter in the lives of tomorrow's X-Men. Continue reading →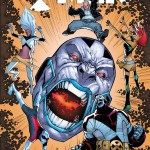 This Spring, one of the X-Men's greatest foes wages a cataclysmic battle on three fronts. Today, Marvel is pleased to announce APOCALYPSE WARS, three blockbuster stories taking place across the three can't-miss X-Men titles! Continue reading →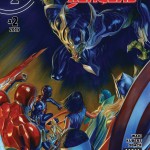 The Marvel Universe is charging forward with bold new status quos and blockbuster new stories. Don't get left behind as your favorite characters and creators explode on to the scene with some of the hottest new titles in the industry! Today, Marvel is pleased to announce over 15 Marvel titles will return to local comic shops in January for second printings! Continue reading →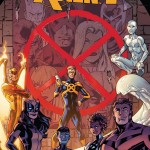 Publisher: Marvel Comics
Writer: Dennis Hopeless
Artists: Mark Bagley, Andrew Hennessy
Colourist: Nolan Woodward
Editor: Daniel Ketchum
Release Date: OUT NOW
Price: $3.99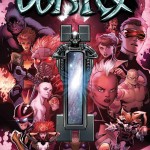 Submit to the Black Vortex!
This February, the Guardians of the Galaxy, the All-New X-Men, Nova, Captain Marvel, Cyclops and more team up for a cosmic throwdown the likes of which have never been seen in GUARDIANS OF THE GALAXY & X-MEN: THE BLACK VORTEX! Continue reading →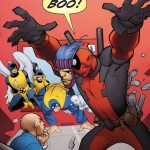 This October, Marvel celebrates its milestone 75th Anniversary – commemorating three quarters of a century of the best stories, the most iconic characters and one of the biggest legacies in entertainment. Oh, and Deadpool. The Merc With a Mouth is invading Marvel's milestone anniversary for a series of special Deadpool 75th Anniversary Variants – as some of the best and brightest in the industry recreate famous covers from the past 75 years guest-starring the regeneratin' degenerate. Continue reading →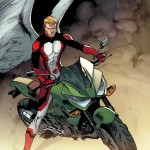 Assault on the New Xavier School!
This July, the Future Brotherhood's plan comes to devastating fruition in ALL-NEW X-MEN #29 – from the superstar creative team of Brian Michael Bendis and Stuart Immonen! Continue reading →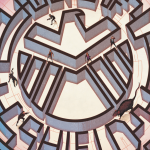 FEATURING EXCLUSIVE, SOLD-OUT ART SUPPORTING THE FINAL SIX EPISODES OF SEASON 1
Marvel is proud to announce the debut of Marvel's Agents of S.H.I.E.L.D.: The Art of Level 7 comic book variant covers available this August. These variants will feature artwork from the exclusive, sold-out art initiative launched to support the final six episodes of the series' inaugural season. Continue reading →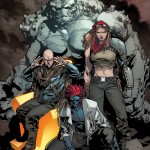 THE FUTURE BROTHERHOOD RETURNS!
This May, the future Brotherhood of Evil Mutants has returned, and Marvel is proud to present your first look at ALL-NEW X-MEN #27 – from the New York Times Bestselling creative team of Brian Michael Bendis and Stuart Immonen. Continue reading →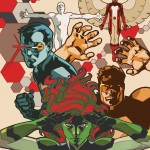 Featuring Talent From Over 19 All-Star Artists!
This April, New York Times bestselling writer Brian Michael Bendis is joined by the best and brightest artists in the comic book industry for ALL-NEW X-MEN #25 – the oversized, landmark anniversary issue! Continue reading →