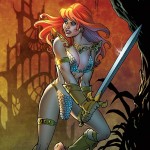 What is the Black Tower? What startling mysteries does it contain within its walls? And most shockingly… how will its very existence cause the death of Red Sonja? Continue reading →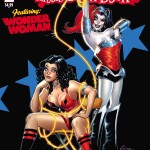 Publisher: DC
Writers: Jimmy Palmiotti, Amanda Conner
Artists: Amanda Conner, John Timms, Dave Johnson
Colourist: Dave Sharpe
Editor: Chris Conroy
Release Date: OUT NOW!
Price: $4.99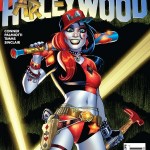 Publisher: DC
Writers: Amanda Conner, Jimmy Palmiotti
Artist: John Timms
Colourist: Alex Sinclair
Release date: OUT NOW!!!!!
Price: $3.99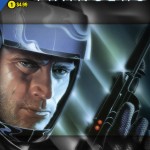 Action Lab Entertainment has a hit with CHARLES BAND'S PUPPET MASTER, the horror comic book series based on the popular film series from FULL MOON ENTERTAINMENT. Now the publisher is proud to announce they will be bringing another one of the studio's classic film series to the comic world with TRANCERS, as part of their brand new comics line, FULL MOON PRESENTS. Continue reading →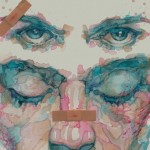 Ten years after starting Project Mayhem, Tyler Durden lives… a mundane life. A kid, a wife. Pills to keep his destiny at bay. But it won't last long, the wife has seen to that. The time has come . . . Rize or Die. Continue reading →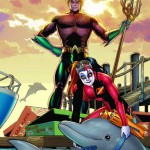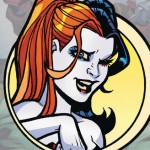 The DC2 version of the HARLEY QUINN ANNUAL #1 is now live!
As a companion to the print issue, DC Comics created an enhanced version of Amanda Conner and Jimmy Palmiotti's story for digital viewing. DC2  layers dynamic artwork onto digital comic panels, adding a new level of dimension to digital storytelling. This version will include unique color shifts highlighting Harley's out-of-control hijinks. In replacement of the smells, Conner and Palmiotti wrote new gags to make Harley's adventure a fun and special  experience for digital readers. Continue reading →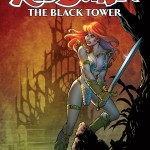 SHIPPING IN SEPTEMBER WITH COVERS BY AMANDA CONNER!
Join fan favorite writer Frank Tieri (SAVAGE WOLVERINE, DEADPOOL), artist extraordinaire Cezar Razek (RED SONJA/ WITCHBLADE), and captivating cover artist Amanda Conner (HARLEY QUINN), as they tell a decades spanning, mind-blowing tale that could spell the end for our favorite She-Devil with a Sword in Red Sonja: The Black Tower #1. Look for Red Sonja: The Black Tower #1 in stores and digitally this coming September! Continue reading →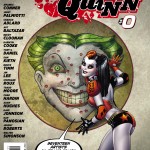 & SUPERGIRL'S GAME-CHANGING CROSSOVER STORYLINE CONTINUES!
Ah, Krypton… Maybe it was a nice place to visit, but if you're a human, you probably wouldn't want to live there. And you definitely don't want it returning and destroying all things we hold dear. Unfortunately, that's more or less what's happening this month in the Superman family of comics. Continue reading →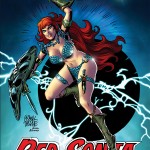 DYNAMITE TO LAUNCH LEGENDS OF RED SONJA PRESTIGE MINISERIES FEATURING TOP FEMALE NOVELISTS AND COMIC BOOK WRITERS
Following on the immense success of the newly launched Red Sonja ongoing series by Gail Simone, Dynamite announced the upcoming Legends of Red Sonja prestige miniseries, an extravaganza celebrating the iconic fantasy heroine's long and storied career.