Strap in, hold on and get ready, True Believers – because your friendly neighborhood Spider-Man is rocketing out of The Clone Conspiracy and into a brand-new story arc! Today – Marvel is pleased to present your latest look inside the mammoth 96-page AMAZING SPIDER-MAN #25! Chart topping writer Dan Slott kicks off the next thrilling story– "The Osborn Identity" Continue reading →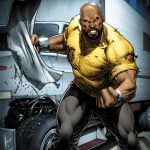 Marvel's street level heroes are stepping out on the town for a series of special variant covers! Marvel is pleased to announce 20 special Defenders Variants, coming to some of your favorite Marvel titles this September! Continue reading →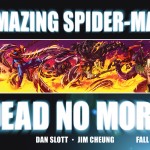 The Amazing Spider-Man's Loved Ones Are DEAD NO MORE This Fall!
Dan Slott & Jim Cheung Unite for Epic Amazing Spider-Man Story!
The world's greatest super hero faces his biggest challenge yet this Fall! Amidst a gauntlet of his greatest foes, a mysterious new villain and the return of loved ones lost – Peter Parker plunges headlong into DEAD NO MORE! A blockbuster new storyline kicking off in AMAZING SPIDER-MAN #19 – A-List creators Dan Slott and Jim Cheung bring you THE Spidey story of 2016! Continue reading →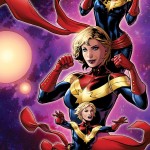 This March, Marvel is celebrating Women's History Month by gathering some of Marvel's most iconic female characters for a very special variant cover theme. Today, Marvel is pleased to announce the first ever Women of Power Variant Covers – brought to you by some of the biggest names in the industry and the superstars of tomorrow. Continue reading →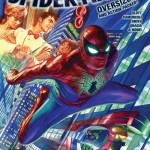 Publisher: Marvel Comics
Writer: Dan Slott
Artists: Giuseppe Camuncoli, Cam Smith
Editor: Nick Lowe
Release date: OUT NOW!
Price: $5.99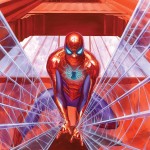 This October, Parker Industries is going global! Today, Marvel is pleased to present your first look at AMAZING SPIDER-MAN #2 – the next explosive issue from Dan Slott & Giuseppe Camuncoli! Continue reading →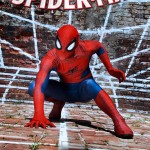 You've seen them at conventions, now see them on the covers of some of Marvel's newest comic titles later this year! Today, Marvel is pleased to present your new look at the upcoming COSPLAY VARIANT program. See your favorite Marvel characters like you've never seen before, as mighty Marvel fans bring them to life for 20 exciting covers! Continue reading →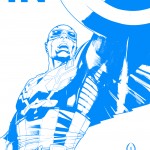 Celebrate the First Ever College Football Playoff With Your Favorite Marvel Comics!
This January, ESPN will host the first ever College Football Playoff – and your favorite Marvel Super Heroes are getting in on the excitement! Continue reading →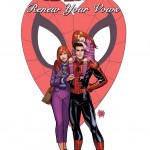 COMING SUMMER 2015!
Check out the Marvel teaser image for AMAZING SPIDER-MAN: RENEW YOUR VOWS #1, and get set for what's coming next summer! Continue reading →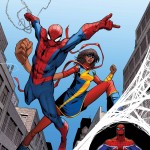 Together for the first time! The Amazing Spider-Man meets the Miraculous Ms. Marvel in the super hero team-up you've all been waiting for in October's AMAZING SPIDER-MAN #7! Continue reading →