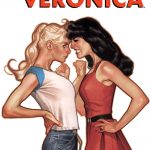 IT'S BETTY VS. VERONICA! The most highly-anticipated debut in comics history is here! Betty and Veronica are America's sweethearts… until they turn on each other! "Pops' Chocklit Shoppe is being taken over by a huge coffee company. When Betty and Veronica go head-to-head over the issue, all bets are off! Friendships will shatter. Cities will burn. Nails will be broken. Betty and Veronica are back in this ALL-NEW #1 from comics legend Adam Hughes (Wonder Woman, Catwoman)! Continue reading →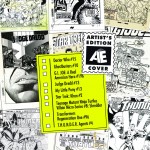 The Acclaimed Imprint Highlighted All Month Long!
Throughout the month of November, IDW's award-winning Artist's Edition format will be featured on some of the biggest titles hitting comic shops! A number of stellar issues will offer unique variants that showcase the raw art of comics' best and brightest.