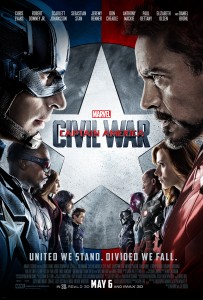 Ant-Man finds himself recruited onto Team Cap when Scott Lang (Paul Rudd) comes face-to-face with Steve Rogers (Chris Evans) for the first time.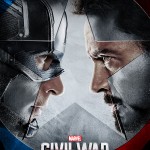 CAPTAIN America: The Winter Soldier directors Anthony Russo and John Russo are set to bring Marvel's patriotic superhero back to the big screen in Captain America: Civil War, which premieres in the UK on April 29 and in the US a week later.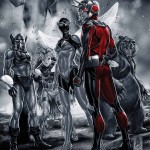 This October, the smallest hero with the biggest heart is back! But is he still a hero? Today, Marvel is pleased to present your first look inside THE ASTONISHING ANT-MAN #1 – the brand-new series from the red-hot creative team of Nick Spencer & Ramon Rosanas! Continue reading →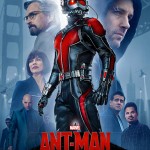 Starring: Paul Rudd, Evangeline Lilly, Corey Stoll, Bobby Cannavale, Michael Pena, Michael Douglas
Production Company: Marvel Studios
Writers: Edgar Wright, Joe Cornish, Adam McKay, Paul Rudd
Director: Peyton Reed
Release date: Out Now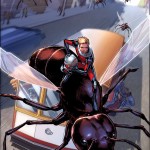 It's the team-up you've been waiting for! Just in time for the release of Marvel's Ant-Man movie, it's Hank Pym & Scott Lang together again this July in the pages of ANT-MAN ANNUAL #1! Blockbuster Ant-Man creative team Nick Spencer & Ramon Rosanas along with guest artist Brett Schoonover bring you an oversized Ant-Man tale that is ANYTHING but small! Continue reading →
New York, NY—March 25th, 2015— This May, Marvel's best and brightest are stepping out on the town and taking on the "City that Never Sleeps" for a series of special variant covers! Today, Marvel is proud to announce 15 special NYC Variant Covers to some of your favorite Marvel titles!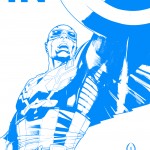 Celebrate the First Ever College Football Playoff With Your Favorite Marvel Comics!
This January, ESPN will host the first ever College Football Playoff – and your favorite Marvel Super Heroes are getting in on the excitement! Continue reading →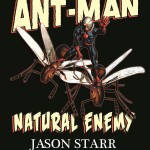 Small in Stature. Large in Word Count.
Just in time for his silver-screen debut, the Astonishing Ant-Man is making the leap to prose fiction! Prepare for Marvel's smallest hero in his biggest story yet as he breaks new ground and charts new territory in ANT-MAN: NATURAL ENEMY – an all-new, full length prose novel! Debuting in 2015 from critically acclaimed crime writer Jason Starr (Twisted City, Wolverine MAX), ANT-MAN: NATURAL ENEMY brings all the action of Marvel Comics to the exciting new world of prose fiction! Continue reading →
Program to Produce One-of-a-Kind, Unique and Individually Numbered Variants for Fans!
This January – the small hero with the big time heroics is ready for his shot in ANT-MAN #1, the new ongoing series from critically acclaimed creators Nick Spencer (Superior Foes of Spider-Man, Avengers World) and Ramon Rosanas (Night of the Living Deadpool). But first, Marvel is proud to present your first look at the exclusive Ant-Man #1 Shrinking Variant – available only in comic shops! Continue reading →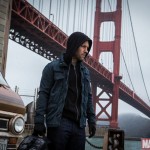 Production on Marvel's 'Ant-Man' has begun, and we've got your first look at Paul Rudd as Scott Lang to celebrate!
Filming on Marvel's Ant-Man has officially commenced, and Marvel are pleased to give you your first look at star Paul Rudd as Scott Lang to celebrate! Continue reading →