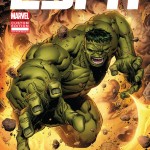 ESPN The Magazine presents Marvel Comics' pantheon of heroes in a way they have never been seen before – in a special insert inside the magazine's annual Body Issue on newsstands Friday, July 10th. The custom edition, entitled The Body Issue: Super Heroes Edition will feature Iron Man, She-Hulk, Ant-Man, Captain Marvel, Daredevil, Medusa, Hulk, Iron Fist, and Luke Cage. Continue reading →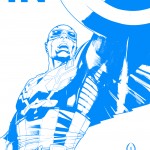 Celebrate the First Ever College Football Playoff With Your Favorite Marvel Comics!
This January, ESPN will host the first ever College Football Playoff – and your favorite Marvel Super Heroes are getting in on the excitement! Continue reading →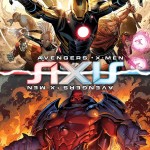 This October, the Marvel Universe prepares for the biggest battle its ever faced, and Marvel is proud to present your very first look inside the highly anticipated AVENGERS & X-MEN: AXIS #1! Continue reading →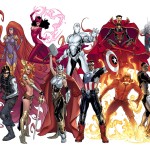 The most popular characters. The most acclaimed creators. The most ambitious stories. This is the recharged Avengers NOW!.
This Fall, the Marvel Universe heads in an exciting and ambitious new direction as the industry's top creators and brightest rising stars join the top Super Heroes – Captain America, Thor, Iron Man and more – to deliver the most exciting and energetic comics on the market with can't miss all-new ongoing series! Continue reading →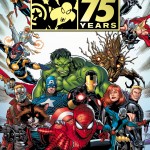 THE BIGGEST CHARACTERS! THE BEST STORIES! THE MOST ICONIC MOMENTS!
Celebrate over seven decades of Marvel myth-making with September's commemorative MARVEL 75TH ANNIVERSARY MAGAZINE, a fitting tribute to the storied history of the House of Ideas! Featuring a look back at the comics that started it all, and a look forward at the universe they spawned, this keepsake edition is not to be missed by any mighty Marvel fans True Believers! Continue reading →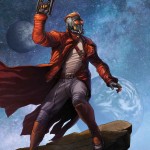 New Ongoing Series Starring Brazen Outlaw And Leader of the Guardians of the Galaxy Coming in July!
Marvel Entertainment is excited to announce the exclusive agreement with The Legendary Star-Lord writer, Sam Humphries. Continue reading →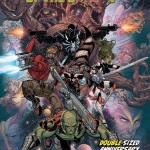 Recently announced this past weekend at C2E2 in Chicago, Marvel is proud to officially unveil the members of the All-New Young Guns, the next generation of Marvel artists and superstars in the making! These six artists are on the precipice of setting the comic industry ablaze with their bombastic art and blockbuster comics!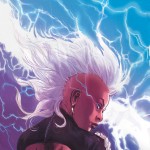 MARKS FIRST ONGOING SERIES FOR ONE OF THE WORLD'S MOST POPULAR MUTANTS
This May, the heart and soul of the X-Men flies solo for the first time in STORM #1, a brand new ongoing series from New York Times Bestselling writer Greg Pak (The Incredible Hulk, Superman/Batman) and fan-favorite artist Victor Ibanez (Defenders, Wonder Woman)! Continue reading →