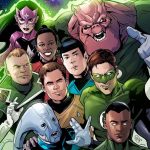 IDW Publishing and DC Entertainment will continue their successful editorial mash-ups and bring fans two new comic book crossovers based on some of their most popular properties, including a sequel to the smash-hit co-publishing venture Star Trek/Green Lantern and an all new crossover with animation-inspired versions of Batman and Nickelodeon's Teenage Mutant Ninja Turtles. Continue reading →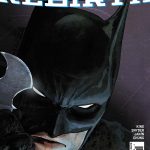 Publisher: DC
Writer: Scott Snyder
Artist: Mikel Jann
Colourist: June Chung
Editor: Mark Doyle
Release Date: OUT NOW!
Price: $3.99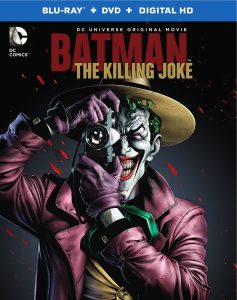 KEVIN CONROY & MARK HAMILL REPRISE SEMINAL ROLES AS BATMAN & THE JOKER IN WARNER BROS. HOME ENTERTAINMENT'S Batman: The killing joke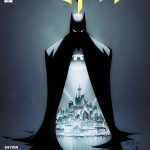 Publisher: DC
Writers: Scott Snyder
Artist: Greg Capullo, Danny Miki
Colourist: FCO Plascencia
Editor: Mark Doyle
Release Date: OUT NOW!
Price: $3.99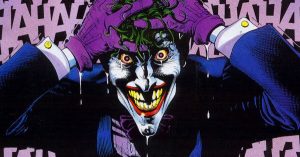 Warner Bros. has released a new trailer for its adaptation of Batman: The Killing Joke, which is due out later this year.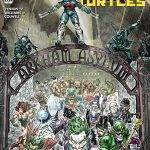 Publishers: DC/IDW
Writer: James Tynion IV
Artist: Freddie E. Williams
Colourist: Jeremy Colwell
Editor: David Piña
Release Date: OUT NOW!
Price: $3.99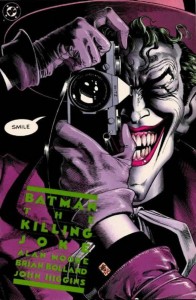 Warner Bros. Home Entertainment has accepted the MPAA's "R" rating for its upcoming animated film, Batman: The Killing Joke , choosing to remain true to the landmark DC Comics graphic novel's violent, controversial story, and making the film the first non-PG/PG-13 rated movie in the nine-year history of the DC Universe Original Movie franchise.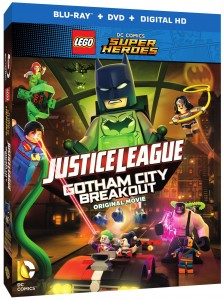 THE JUSTICE LEAGUE DISCOVERS THE DIFFICULTY IN KEEPING GOTHAM CITY CRIME-FREE AS WARNER BROS. HOME ENTERTAINMENT AND THE LEGO GROUP RELEASE LEGO® DC COMICS SUPER HEROES –
JUSTICE LEAGUE: GOTHAM CITY BREAKOUT Continue reading →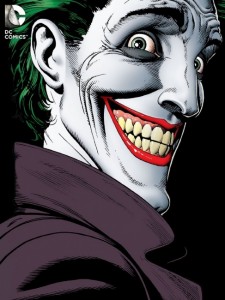 Warner Bros. has released the first trailer for its OVA adaptation of Batman:  The Killing Joke, due out later this year. The animated feature, directed by Sam Liu, is due out later this year, with fans expecting a distinctly adult feel. The title may provide Batman with his first 'R rated', or 15 certificate in the UK, title.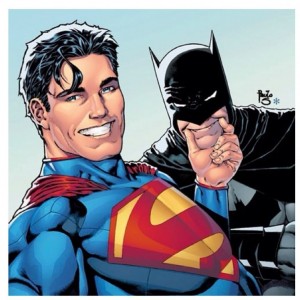 WOW! The last 24 hours has brought a massive influx of followers to our Instagram and Twitter Accounts, and an amazing amount of new likes on our Facebook page!
We're so happy about it, and even Superman and Batman sent us a smiley selfie to celebrate……well sort of.
Batman didn't want to smile as He "is the night" and the night doesn't smile.
Thank you all so much for all the new interest in Multiverse Magazine, please keep sharing our site with your friends!