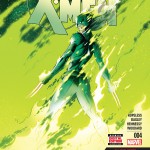 Publisher: Marvel Comics
Writer: Dennis Hopeless
Artist: Mark Bagley, Andrew Hennessy
Colourist: Nolan Woodard
Editor: Daniel Ketchum
Release Date: OUT NOW!!
Price: $3.99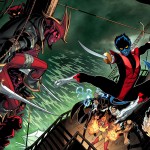 In the wake of the Battle of the Atom, the X-Men's greatest assemble for a mission beyond the grave!
This November, Wolverine leads the charge for the soul of Nightcrawler in Amazing X-Men #1, a bombastic new series from superstar writer Jason Aaron and blockbuster artist Ed McGuinness!