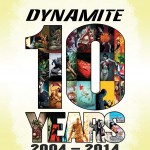 Priced in Honor of the Year Dynamite's Parent Company was founded!
Dynamite Entertainment continues to expand its digital presence with its latest Digital Comic bundle, offering 50 of its biggest comic books for a special anniversary price of $19.93 to celebrate the founding year of its parent company, Dynamic Forces. Continue reading →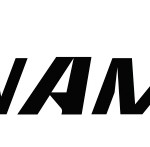 Featuring Li'l Sonja, Li'l Evil Ernie, Li'l Battlestar Galactica, Li'l Vampi, and Li'l Bionic Kids in Adorable, Fun-Loving Comics
Dynamite has proudly announced the January five-week release of Li'l Dynamites, a playful romp of one-shot comic books appropriate for every age that features a wide range of characters from their publishing line, including Red Sonja, Evil Ernie, Battlestar Galactica, Vampirella, and Bionic Man.