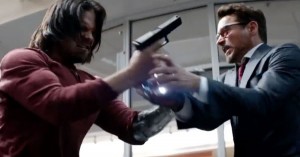 Team Iron Man attempts to take down the Winter Soldier in a scene from "Captain America: Civil War" that sees Bucky hold his own against Tony Stark, Black Widow and Agent 13.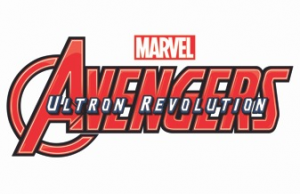 Marvel's Avengers: Ultron Revolution – "Saving Captain Rogers"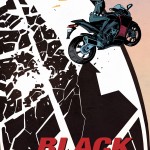 She is the Marvel Universe's most dangerous super-spy. Capable of hunting her targets with lethal precision. But what happens when the hunter…becomes the hunted? This March, the Black Widow becomes…S.H.I.E.L.D.'s MOST WANTED! And it's all happening in BLACK WIDOW #1 – the brand new series from Eisner Award winning Daredevil creative team. Writer Mark Waid, Artist Chris Samnee, Colorist Matt Wilson and Letterer Joe Caramagna re-team for the next explosive chapter in Natasha's life! Continue reading →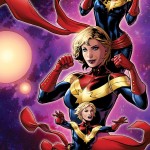 This March, Marvel is celebrating Women's History Month by gathering some of Marvel's most iconic female characters for a very special variant cover theme. Today, Marvel is pleased to announce the first ever Women of Power Variant Covers – brought to you by some of the biggest names in the industry and the superstars of tomorrow. Continue reading →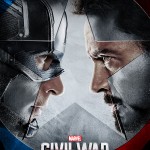 CAPTAIN America: The Winter Soldier directors Anthony Russo and John Russo are set to bring Marvel's patriotic superhero back to the big screen in Captain America: Civil War, which premieres in the UK on April 29 and in the US a week later.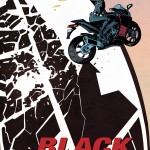 All-New, All-Different Marvel charges forward with the most popular characters in the world brought to life by red-hot creators! Today, Marvel is pleased to announce BLACK WIDOW #1, the new ongoing series from the Eisner Award winning creative team behind Daredevil! Writer Mark Waid, artist Chris Samnee, colorist Matt Wilson and letterer Joe Caramagna re-unite for a new take on the Marvel Universe's greatest super spy! Continue reading →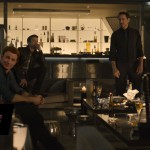 Read more about the film now and prepare to see it in theaters May 1, 2015!
The official synopsis is out for Marvel's Avengers: Age of Ultron and we've got it right here for you! Continue reading →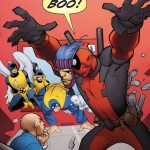 This October, Marvel celebrates its milestone 75th Anniversary – commemorating three quarters of a century of the best stories, the most iconic characters and one of the biggest legacies in entertainment. Oh, and Deadpool. The Merc With a Mouth is invading Marvel's milestone anniversary for a series of special Deadpool 75th Anniversary Variants – as some of the best and brightest in the industry recreate famous covers from the past 75 years guest-starring the regeneratin' degenerate. Continue reading →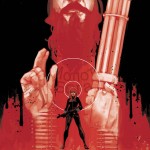 A Deadly New Villain Emerges!
This March, the runaway hit of All-New Marvel NOW! continues with another exciting chapter! Marvel is proud to present your first look at BLACK WIDOW #4 from the critically acclaimed creative team of Nathan Edmondson and Phil Noto! Continue reading →