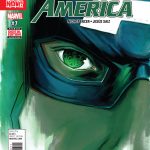 The next chapter in the sensational saga of Captain America begins here! Today, Marvel is pleased to present your first look at CAPTAIN AMERICA: STEVE ROGERS #7 – the first installment in the next exciting story arc "Hail Hydra"! Blockbuster creators Nick Spencer and Jesus Saiz re-unite once more as Hydra's tentacles slowly tighten around the Marvel Universe! Continue reading →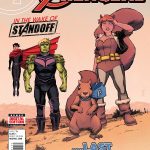 Publisher: Marvel Comics
Writer: Al Ewing
Artist: Gerardo Sandoval
Colourist: Donald Sánchez Almara
Editors: Tom Belvoort, Will Moss
Release Date: OUT NOW!
Price: $3.99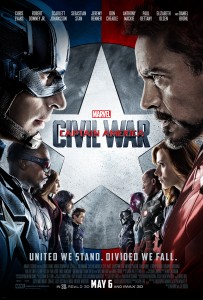 Ant-Man finds himself recruited onto Team Cap when Scott Lang (Paul Rudd) comes face-to-face with Steve Rogers (Chris Evans) for the first time.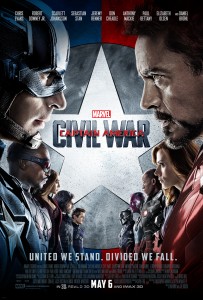 With the release of Captain America: Civil War closing in, Marvel Studios has released a new teaser trailer that recaps how the film's main heroes — Captain America and Iron Man — have evolved from the start of the Marvel Cinematic Universe. Continue reading →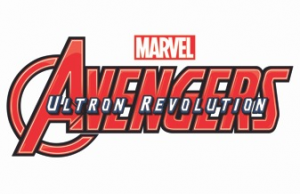 Marvel's Avengers: Ultron Revolution – "Saving Captain Rogers"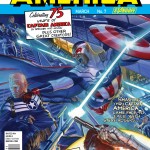 Exploding onto the scene in 1941 with a punch that would reverberate through history, Captain America would go on to become an icon and one of the most influential comic book characters ever created. This March, celebrate his 75th Anniversary and the legacy of what it means to be Captain America with the oversized CAPTAIN AMERICA: SAM WILSON #7 – a giant 80 page issue commemorating the past, present and future of the Sentinel of Liberty! Continue reading →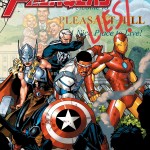 Publisher: Marvel Comics
Writer: Nick Spencer
Artist: Jesús Saiz
Colourist: Jesús Saiz
Editor: Tom Brevoort
Release Date: OUT NOW!
Price: $3.99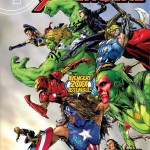 Publishers: Marvel Comics
Writer: Al Ewing
Artist: Gerardo Sandoval
Colourist: Dono Sánchez Almara
Editors: Tom Belvoort, Will Moss
Release Date: OUT NOW!
Price: $3.99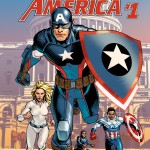 This spring, Marvel's Steve Rogers takes back the iconic moniker that gave him notoriety and returns to the mantel of Captain America with CAPTAIN AMERICA: STEVE ROGERS from writer Nick Spencer and artist Jesus Saiz.
First revealed on ABC's "Captain America: 75 Heroic Years," Steve Rogers will once again don the red, white, and blue and continue the adventures of Marvel's Sentinel of Liberty in this all-new series, with an all-new mission statement while proudly carrying an all-new shield. And today, Marvel is pleased to present your first peek inside the bold new series that will take Captain America in a whole new direction! Continue reading →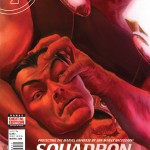 Publisher: Marvel Comics
Writer: James Robinson
Artists: Leonard Kirk, Paul Neary
Colourist: Frank Martin
Editors: Chris Robinson, Mark Paniccia, Katie Kubert
Release Date: OUT NOW!
Price: $3.99