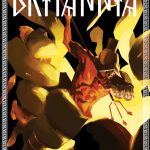 Final Fates!
Antonius Axia's nightmarish journey through the heart of the remote Roman colony of Britannia has brought him to death's door. But when the world's first detective confronts his deepest fears about gods, men and civilization, will he be able to complete the mission given to him by Emperor Nero, or will his mind collapse under the unfathomable weight of the void that now stands revealed before him? Continue reading →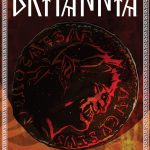 At the border between civilization and the magic-laden lands beyond, Rome's first detective is haunted by violence and visions of dark forces that defy all sense…
Antonius Axia's disturbing investigation in the frontier colony of Britannia deepens…and with each disturbing new clue he uncovers, the farther his mind sinks into disarray! Connecting the clues behind the grisly rumors of horror in the empire's northernmost reach, Antonius must gain an ally as dangerous as the darkness that now surrounds him. Continue reading →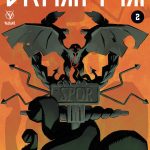 Duty has led to darkness…
Dispatched to the remote outpost of Britannia by Rome's highest power, the ancient world's first detective – veteran legionnaire Antonius Axia – has found himself on a horrifying journey that will challenge everything he knows about death, destiny, and the limits of reality itself. But in this wild and pagan land, far removed from Nero's control and influence, Continue reading →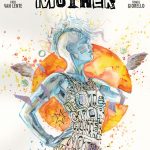 At long last, Valiant is proud to present your first look inside 4001 A.D.: WAR MOTHER #1 – an all-new, self-contained one-shot exploding out of the pages of the summer's most ambitious crossover event and launching a major new character into the future of the Valiant Universe! First announced as a top-secret first appearance spinning out of Valiant's acclaimed 4001 A.D. event, Continue reading →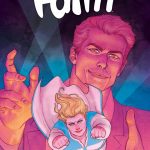 This August, it's a double dose of trouble as Faith "Zephyr" Herbert battles to save her life…and her secret identity!
Valiant is proud to present your first look inside FAITH #2 – the next breathtaking chapter of Faith's first history-making ongoing series from rising star Jody Houser (Mother Panic, Orphan Black) and stratospheric artists Pere Perez (ARCHER & ARMSTRONG) and Marguerite Sauvage (DC Comics Bombshells)! On August 24th, the most talked-about character of 2016 gets a super-powered plot twist of her very own as her first arch-nemesis stands revealed…and you won't believe who's behind the mask! Continue reading →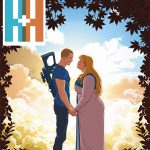 From People Magazine to the Atlantic to the Today Show and beyond, Faith has enchanted the entire globe! And now, the high-flying heroine is charming Valiant's smash-hit ongoing series…by putting Archer in cupid's crosshairs!
Valiant is proud to present your first look inside A&A: THE ADVENTURES OF ARCHER & ARMSTRONG #5 – an ALL-NEW JUMPING-ON POINT guest-starring the breakout character of 2016 by red-hot writer Rafer Roberts (HARBINGER RENEGADES) and Eisner Award-winning artist Mike Norton (Revival)! Continue reading →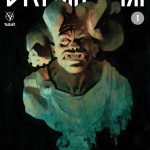 On the fringes of civilization, the world's first detective is about to make an unholy discovery…
Valiant is proud to present your first look inside BRITANNIA #1 (of 4) – the FIRST ISSUE of the all-new, Valiant Prestige format series coming this September from master storyteller Peter Milligan (X-Statix, Detective Comics) and incendiary artist Juan Jose Ryp (NINJAK, Clone)! First revealed at #ValiantSummit 2016 live from New York's Upright Citizens Brigade Theatre, THE FUTURE OF VALIANT Continue reading →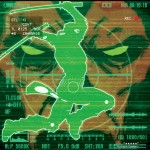 "OPERATION: DEADSIDE" – PART 2! THE RETURN OF SHADOWMAN!
Stranded in a parallel dimension with no hope of rescue, MI-6's own Ninjak and Punk Mambo are about to make a startling discovery…the truth about the broken hero called Shadowman! Continue reading →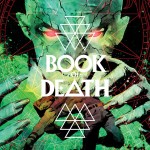 The force behind the fall of the Valiant Universe stands revealed… There is no hope… Only MASTER DARQUE!
The terrible future chronicled in the Book of the Geomancer continues to reveal itself as an unexpected and untold player…Master Darque…emerges to make his bid for control of the Earth's newest Geomancer! But does the reappearance of history's most powerful necromancer mean an apocalyptic future has been avoided…or guaranteed? As the heroes of the Valiant Universe fall and nature itself turns on humanity, all that stands between the devastated planet and ultimate evil is the Earth's undying Fist and Steel himself…Gilad Anni-Padda, the Eternal Warrior! Continue reading →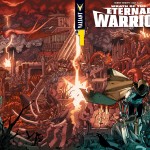 Valiant is proud to debut the complete covers for WRATH OF THE ETERNAL WARRIOR #1 – the FIRST ISSUE of the all-new ongoing series from New York Times best-selling writer Robert Venditti (BOOK OF DEATH, Green Lantern) and visionary artist Raúl Allén (BLOODSHOT REBORN, Hawkeye)! Out of the pages of BOOK OF DEATH…Valiant's immortal master of war steps to the fore on November 18th for a daring new quest unlike anything he's ever faced before! Continue reading →