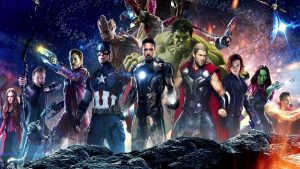 COME April 27 (May 4 in the US), the Marvel Cinematic Universe will explode as Avengers: Infinity War hits the  big screen.  Directed by Anthony and Joe Russo (who were responsible for 2011's Captain America: The Winter Soldier and Captain America: Civil War, which came along  five years later) the movie builds on incidents seeded throughout the past few films.
On the ectoplasm-covered heels of Wednesday's domestic trailer, Sony Pictures has unleashed a new international version for Paul Feig's "Ghostbusters" reboot — YouTube haters be damned!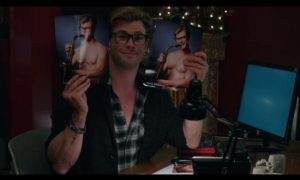 Chris Hemsworth as Kevin the administrative assistant may turn out to be one of the funniest characters in the new Ghostbusters, if this latest featurette released for Administrative Professionals Day is any guide.  This is the third piece of Ghostbusters footage we've seen.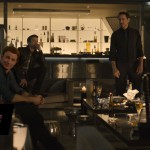 Read more about the film now and prepare to see it in theaters May 1, 2015!
The official synopsis is out for Marvel's Avengers: Age of Ultron and we've got it right here for you! Continue reading →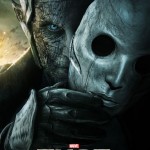 VIEW THE LATEST PREVIEW RIGHT HERE!
As seen originally during the second episode of Marvel's Agents of S.H.I.E.L.D., fans were brought another new look at Marvel's Thor: The Dark World in a second TV Spot, which we've got it for you to view, right here!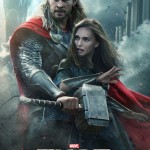 Chris Hemsworth & Natalie Portman join forces in the latest poster!
The latest character poster from Marvel's Thor: The Dark World brings our hero back together with Jane Foster as the two prepare to face the evil forces of Malekith!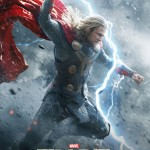 SOME NEW FOOTAGE INCLUDED IN EXTENDED SPOT
Get your first clear look at the film's primary villain – Malekith the Accursed – in the first extended TV spot as publicity for Thor: The Dark World ramps up.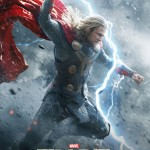 2 new character posters from Marvel's 'Thor: The Dark World'
Fans of Marvel's Thor: The Dark World got a preview of the first two character posters from the film on the covers of Empire Magazine last week.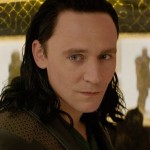 Get a new look at Thor, Loki, Malekith & more in 13 new images from the upcoming film!
Empire Online has debuted 13 thunderous new images from Marvel's Thor: The Dark World, and you can check them all out right here!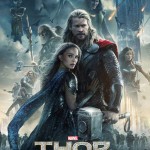 FEAST YOUR EYES ON THE NEW THOR: THE DARK WORLD TEASER!
Here is the official trailer, presented first on YouTube for Geek Week!