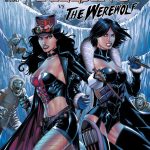 Publisher: Zenescope
Writer: Chuck Dixon
Artist: Allan Otero
Colourist: Robby Bevard
Release Date: 13 September 2017
Price: $3.99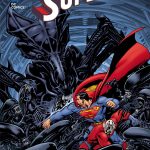 The Dark Horse Comics/DC: Superman TPB
Superman vs. Aliens!
In the first ever collection of the DC/Dark Horse Superman crossover stories, the Man of Steel faces the universe's deadliest foe, but is he truly strong enough to defeat the xenomorph? Follow the Last Son of Krypton through the world of Madman and explore the jungles of East Africa with him alongside Tarzan, son of the jungle. Continue reading →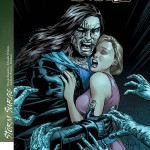 The gale force winds and floodwaters have devastated The Big Easy… but the undead hordes unleashed by Victor Helios will tear the city down at its foundations! Meanwhile, Frankenstein's first creation Deucalion has his monstrous fingers at Erika's throat, while Carson and Michael attempt to figure out what drives the zombie army to their fearsome purpose! Continue reading →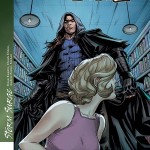 The Resurrection Engine has fulfilled Victor's latest dreams of power, raising an army from the dead amidst the flood waters of Hurricane Shelley. But are these charred creatures truly at his command? Meanwhile, Carson and Michael face the undead hordes at the 13th ward, and Erika continues to interrogate the severed head of Karloff about the full extent of Victor's machinations. Continue reading →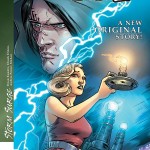 Publisher: Dynamite Entertainment
Writer: Chuck Dixon from an original story by Dean Koontz
Artist: Andres Ponce
Editor: Rich Young
Release date: OUT NOW!
Price: $3.99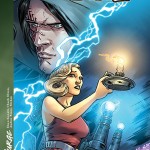 Dynamite Entertainment is proud to announce the October launch of Dean Koontz's Frankenstein: Storm Surge, an all-new six-issue miniseries. From the celebrated imagination of the bestselling novelist comes a powerful reworking of one the most classic stories of all time, co-written by veteran comic book author Chuck Dixon (Batman, The Punisher) and illustrated by Andres Ponce (Doctor Who, Transformers Prime). Continue reading →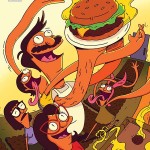 The Grand Finale of Dynamite's 10th Anniversary Celebration with over 140 Comics in Humble's Final Comics Bundle of 2014
Humble Bundle is excited to once again be teaming with Dynamite Entertainment after enjoying an incredibly successful partnership this past summer. Continue reading →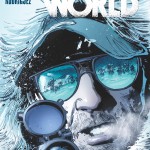 THE BRUTAL TALE CONTINUES IN JUNE!
Xbox Entertainment Studio, the Microsoft division that produces original programming for the Xbox brand, announced that they are co-developing with IDW Entertainment, Winterworld as a limited event live-action series based on the acclaimed comic series created by writer Chuck Dixon and artist Jorge Zaffino. Continue reading →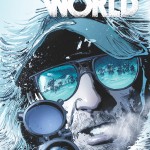 The Apocalyptic Classic Returns With All New Stories
This summer, IDW's slated blockbuster releases are going to make it hotter than ever or, in this case, so cold it hurts! Continue reading →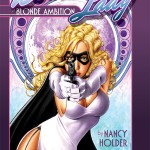 Domino Lady: Blonde Ambition  tpb
Story: Nancy Holder
Art: Danny Sempere, Ken Hooper
Cover: Mark Sparacio
978-1-936814-40-4, 7" x 10", grayscale, 166pgs, $15.95