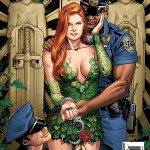 Publisher: DC
Writer: Amy Chu
Artists: Clay Mann, Seth Mann, Jonathan Glapion, Art Thibert
Colourist: Ulises Arreola
Editor: Paul Kaminski
Release Date: OUT NOW!
Price: $2.99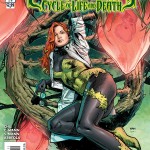 Publisher: DC
Writer: Amy Chu
Artists: Clay Mann, Seth Mann
Colourist: Ulises Arreola
Editor: Paul Kaminski
Release Date: OUT NOW!
Price: $2.99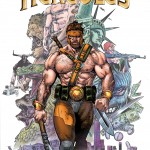 He's gone by many names and accomplished many heroic deeds. But now, it's time for the world's first super hero to get back in the game! Today, Marvel is pleased to present your first look at HERCULES #1 – the new series from Dan Abnett and Luke Ross! Continue reading →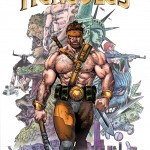 He's been called many things, gone by many names, accomplished many heroic deeds. But now, it's time for a new beginning. This November, the world's first super hero is back in the game in HERCULES #1! Fan-favorite writer Dan Abnett (Guardians of the Galaxy, Guardians 3000) and artist Luke Ross (Hulk, Secret Avengers) blast out of the gate with an explosive first issue that'll show the world why he set the bar for heroism in the first place! Continue reading →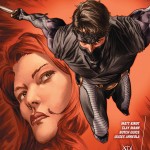 The final secret of the Shadow Seven exposed!
Ninjak's mission to destroy Weaponeer and its secret cabal of shinobi masters just got a bit more complicated…since the newest leader of Weaponeer is… Ninjak himself?! Meanwhile, Roku's gone missing, but we all know the world's deadliest woman is at her most dangerous when she's out of sight! Continue reading →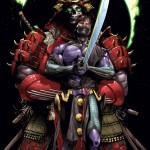 So let it be written, so let it be done… On August 26th, all-star creators Matt Kindt and Trevor Hairsine reveal Ninjak's final mission in an all-new vision of the future ripped directly from the pages of BOOK OF DEATH! Continue reading →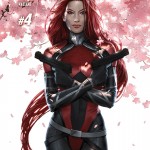 WHO IS ROKU?!
The breakout star of the hit of the year stands revealed as we learn the origin of Ninjak's newest nemesis! But who is Roku – the seemingly indestructible warrior who's proven to be one of the deadliest assassins in the Valiant Universe – and what impact does she have on Colin King's future?  Continue reading →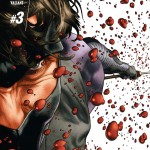 Publisher: Valiant Comics
Writer: Matt Kindt
Artists: Clay Mann, Seth Mann, Butch Guice and Brian Thies
Colourist: Ulises Arreola
Release date: May 20, 2015
Price: $3.99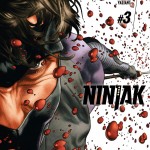 Ninjak is the world's greatest master spy. He knows a thousand ways to kill a man. And, on May 20th, he's going to need every single one! Continue reading →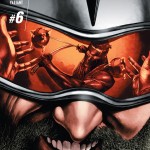 Valiant is proud to announce THE SHADOW WARS – an all-new story arc beginning in NINJAK #6 from New York Times best-selling writer Matt Kindt and  an all-star gauntlet of top artistic talents – Raul Allen (BLOODSHOT REBORN, Hawkeye), Juan Jose Ryp (Black Summer), Stephen Segovia (UNITY, Convergence), and Clay Mann (NINJAK, X-Men)! Join one of the year's most acclaimed new series here as Ninjak begins his deadliest test yet – a one-on-one showdown with four all-new enemies…each more ruthless that the last…illustrated by a different top talent each month! Continue reading →