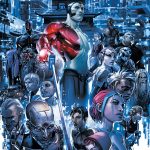 In the tradition of BOOK OF DEATH, ARMOR HUNTERS, and HARBINGER WARS, Valiant's most ambitious crossover event yet starts here! At the dawn of the 41st century, the future of Earth will be decided in the stars. This May…the rebellion begins in 4001 A.D.! Continue reading →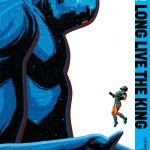 Valiant is proud to present the first look inside X-O MANOWAR #47 – the FIRST ISSUE of "LONG LIVE THE KING," a striking cosmic showdown beginning on June 29th from New York Times best-selling writer Robert Venditti (BOOK OF DEATH) and explosive artists Joe Bennett (52) and Roberto de la Torre (Daredevil)! Before September's massive X-O MANOWAR #50 Continue reading →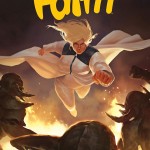 New job. New identity. New life… right? Will the sudden reappearance of a former Renegade bring Faith's newfound heights crashing back down to Earth?
She's an intrepid reporter by day and an alien conspiracy hunting super hero by night – so the last thing Faith Herbert needed was her ex-boyfriend and one-time teammate Torque back in the picture. But he is. Does life have a "dislike" button? Continue reading →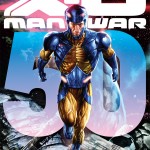 Valiant is proud to announce a series of staggering plans marching toward September's upcoming X–O MANOWAR #50 – a massive comics milestone that will conclude the epic, historic run of New York Times best-selling writer Robert Venditti on Valiant's flagship series.
The countdown to X-O MANOWAR #50 begins with "LONG LIVE THE KING" – a striking cosmic showdown beginning this June in X-O MANOWAR #47 by Venditti and acclaimed artists Joe Bennett (52) and Roberto de la Torre (Daredevil) that will bring Venditti's award-winning and critically lauded superhero saga to a world-shaking finale…and mark the beginning of an all-new era for the future of Valiant's most powerful hero! Continue reading →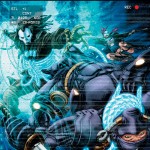 SHADOWMAN VS. NINJAK! Who will live…and what will be left of them?
As Ninjak and Punk Mambo uncover the truth about the land of the dead, Shadowman makes his final move to finally wrest control of the uncanny parallel dimension called Deadside! The terrifying, intense, and heartbreaking return of a Valiant icon comes full circle as master storytellers Matt Kindt and Doug Braithwaite deliver OPERATION: DEADSIDE's riveting finale! Continue reading →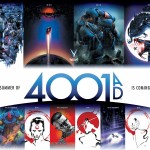 The blockbuster crossover event of the summer is hitting shelves early with an advance sneak peek in Diamond Comics Distributors' March 2016 PREVIEWS catalog – in stores now!
Before 4001 A.D. #1 (of 4) arrives in stores on May 4th, get the jump on the blistering new comics event uniting Rai with the greatest heroes of the 41st century this month in the March 2016 PREVIEWS catalog – featuring an exclusive, 5.5″ x 7.5″ checklist, bound directly into Valiant Entertainment's catalog listings! Continue reading →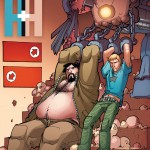 This spring, Valiant's award-winning adventurers are reunited…and it won't feel so good! Trapped in a prison of their own making, Archer & Armstrong are going head-to-head with monsters, ninja nuns, the Greek god of parties, and a talking fish-man too for a tale so debauched it could only be called…"IN THE BAG"! Continue reading →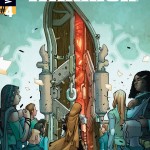 On February 17th, even Hell will meet its match…in the unrelenting fury of the Eternal Warrior!
Valiant is proud to present an advance preview of WRATH OF THE ETERNAL WARRIOR #4 – the grand finale of "RISEN," the critically acclaimed debut story arc of Valiant's latest hit ongoing series by New York Times best-selling writer Robert Venditti (X-O MANOWAR, Green Lantern) and visionary illustrator Raul Allen (BLOODSHOT REBORN, Hawkeye)! Continue reading →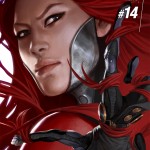 His home. His fortune. His identity. Ninjak is about to lose everything that once defined him…as Roku, a ruthless assassin with a mysterious connection to his own classified training, re-emerges to engineer a mind-shattering gauntlet of revenge. "THE SIEGE OF KING'S CASTLE" is coming!
Valiant is proud to announce "THE SIEGE OF KING'S CASTLE" – a ruthless new story arc and all-new jumping-on point beginning this April in NINJAK #14! Continue reading →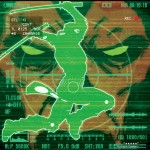 "OPERATION: DEADSIDE" – PART 2! THE RETURN OF SHADOWMAN!
Stranded in a parallel dimension with no hope of rescue, MI-6's own Ninjak and Punk Mambo are about to make a startling discovery…the truth about the broken hero called Shadowman! Continue reading →