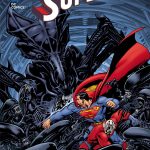 The Dark Horse Comics/DC: Superman TPB
Superman vs. Aliens!
In the first ever collection of the DC/Dark Horse Superman crossover stories, the Man of Steel faces the universe's deadliest foe, but is he truly strong enough to defeat the xenomorph? Follow the Last Son of Krypton through the world of Madman and explore the jungles of East Africa with him alongside Tarzan, son of the jungle. Continue reading →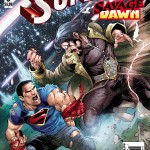 Publisher: DC
Writers: Aaron Kuder, Greg Pak, Peter J. Tomasi, Gene Luen Yang
Artists: Dan Jurgens, Rafa Sandoval, Bill Sienkiewicz, Ben Oliver
Colourists: Lee Loughridge, Tomeu Morey, Patricia Mulvihill, Ben Oliver
Editor: Andrew Marino
Release Date: OUT NOW!
Price: $4.99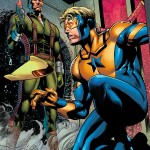 In the month since they've announced CONVERGENCE, DC Comics' massive crossover publishing event hitting the stands next April and May, they have revealed which two-issue miniseries will be released during Week One, Week Two, and Week Three. Continue reading →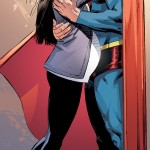 Last week DC Comics announced CONVERGENCE, the massively Multiversal crossover event that kicks off in April. Well, bit by bit we're learning more about it. Now, CBR and io9 have announced the first week of miniseries, complete with creative teams and very intriguing imagery. Continue reading →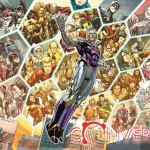 Earlier this week, we announced CONVERGENCE, the upcoming, two-month comic book event that promises to rock the DC Multiverse to its very core. Comprised of a nine-part weekly comic book series written by TV writer Jeff King and Dan Jurgens and drawn by Carlo Pagulayan, Stephen Segovia and Ethan Van Sciver, as well as 40 distinct, two-part miniseries written and drawn by some of the most exciting creators in comics, it's an event told at an unprecedented scale. Continue reading →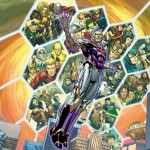 Comic book fans have a lot to be excited about!
DC Entertainment and USA TODAY have announced the next major DC Comics event: CONVERGENCE. Continue reading →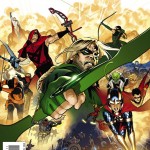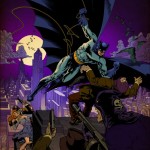 CHECK OUT THE FULL LIST OF COMIC BOOKS FEATURING BATMAN 75 VARIANT COVERS!
This July, select DC Comics titles will receive Batman 75 variant covers by some of the most notable artists in the business including Kevin Nowlan, Klaus Janson, Jim Steranko, Walt Simonson, Graham Nolan, Cliff Chiang, Sean Murphy, Dave Johnson, Dan Jurgens, Mike Kaluta and more! Continue reading →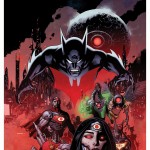 With Brian Azzarello, Keith Giffen, Dan Jurgens and Jeff Lemire
When new weekly series THE NEW 52: FUTURES END was announced last month via the ASSOCIATED PRESS, not many details were revealed. Continue reading →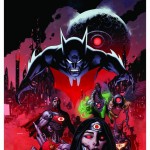 THE NEW 52: FUTURES END & TEEN TITANS GO! # 1
Yesterday, DC ENTERTAINMENT announced THE NEW 52: FUTURES END will be one of their Free Comic Book Day titles for 2014. In addition, TEEN TITANS GO! #1 will be available at participating comic shops across the country for children of all ages. Continue reading →