A MUST-HAVE ONE-SHOT—THE PERFECT PRIMER FOR THE CW's RIVERDALE SERIES!
Learn the secrets and hidden tales from the summer before the eternal love-triangle begins in this special issue, which features four short stories focusing on the major players and events in the Riverdale series. You dare not miss this special commemorative issue in advance of the upcoming ongoingRiverdale series, Continue reading →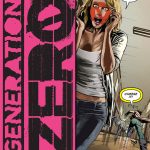 Fast times for Valiant's volatile teenage strike squad!
Generation Zero came to Rook, Michigan to investigate a strange death…and the clues have led them into the halls of an even stranger high school! But only one person knows what really happened to Keisha Sherman's tragically deceased boyfriend: Rook High's reigning queen bee! Continue reading →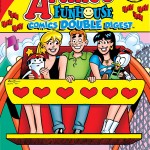 Archie's best (non-human) pal Vegas is excited for a day at the dog park—except that Mr. Oswald T. Clump, a millionaire mogul who's come to Riverdale, is threatening to tear down the dog park in favor of putting up his own Clump Plaza! This looks like a job for the pets of Riverdale! With a little bit of luck, will they be able to save their park, or will it be a ruff ride for our fearless furry friends? Find out in "Dog Walk, Don't Run," the fun lead story to this comics double digest! Continue reading →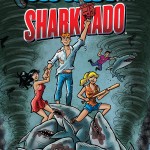 It's that time of year in Riverdale! The end of the school year.  Time for beaches, barbecues, fun in the sun and… SHARKNADOS!?!  That's right, get ready as Archie and the gang brave the storm of a tornado full a sharks that riffs off the pop culture phenomenon known as Sharknado! The story unfolds as sharknados are spotted on the "Feast" Coast! Our heroines have to figure out how to get back to Riverdale, where the storm is about to hit next. Soon Archie and the gang go, go, go as they battle the Sharknado-ravaged Riverdale! Who will live? Who will die? Will this take a BITE out of the end-of-the-year prom? Uh….probably! Continue reading →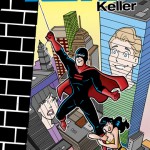 Series writer/artist and Kevin-creator Dan Parent discussed all things Keller in an exclusive interview with LGBT-culture site NEWNOWNEXT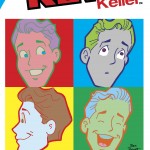 Archie Comics title gets its third consecutive nomination for Outstanding Comic Book
The GLAAD Media Awards nominations were announced Wednesday and Archie Comics is proud to count Kevin Keller amongst its nominees. This is the third nomination for the Kevin title in this category since the character's debut in 2010, earning a nod each year it was eligible.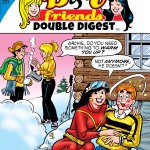 Veronica and her parents are off to Hawaii and Veronica is told she can bring a friend, but who will she choose? In typical Veronica fashion, she pits three of her best friends against each other in a competition to help her decide. Whoever treats Veronica the best gets a free trip to the Aloha State, but are the girls willing to sell each other out for a tropical vacation? See who wins in "The Testy Trip," just one of many outrageous stories this double digest has to offer!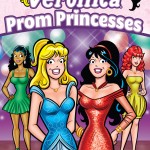 The prettiest girls, the prettiest dresses, and plenty of fun at the prom–sparks fly as Betty & Veronica work to protect their friendship despite their rivalry over Archie! This graphic novel collection contains all the ingredients of Archie's perennial bestselling comic stories.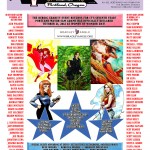 October

21

, 2012
www.WomenOfWonderDay.com
Returning for a SEVENTH spectacular year!
Images of the World's Most Iconic Heroines Will Help Benefit Domestic Violence Prevention-Intervention Agencies in Oregon and Texas!
On October 21, 2012, Women of Wonder Day — a part of National Domestic Violence Awareness Month — will take place, returning to Excalibur Books in Portland, Oregon and Heroes and Fantasies in San Antonio, Texas!
For the first time ever, Archie Comics has compiled the most gorgeous illustrations featuring Archie's two favorite girls — Betty and Veronica — in Archie's first-ever deluxe hardcover art book, The Art of Betty and Veronica, celebrating two of the most iconic females in comic book history.