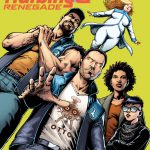 Publisher: Valiant
Writer: Rafer Roberts
Artist: Darick Robertson
Colourist: Diego Rodriguez
Release Date: OUT NOW!
Price: $3.99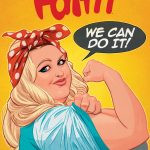 Valiant is proud to announce that renowned artist Joe Eisma (Archie, Morning Glories) is coming aboard the adventures of Valiant's spotlight-stealing hero for FAITH #7 – the FIRST ISSUE of a special, two-part jumping-on point! On January 4th, Eisma joins red-hot writer Jody Houser (Mother Panic) and Russ Manning Award-nominated artist Marguerite Sauvage (DC Comics Bombshells) for a thrilling, chilling, and downright spooky confrontation with a new foe raised from beyond the grave! This cadaverous criminal has a bone to pick with Faith…and they just may send the high-flying psiot six feet under! Continue reading →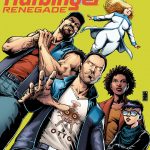 Anyone you know could become a psionically powered "harbinger" with the potential to reshape the course of human history. Your neighbor. Your boss. Your best friend. Your kids.
Six months ago, a secret team of renegade whistleblowers leaked the existence of these extraordinarily dangerous individuals to a stunned world. Today, all across the country, crude, DIY psiot activation attempts have left hundreds brain damaged…or worse. The emergence of a new psiot in a community often leads to riots and mass violence. Gun sales are through the roof. Continue reading →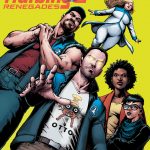 Valiant is proud to announce that HARBINGER RENEGADES #1 – the FIRST ISSUE of the all-new ongoing series from multiple Harvey Award nominee Rafer Roberts (Plastic Farm) and superstar artist Darick Robertson (The Boys, Transmetropolitan) – is expanding to a massive 40 pages to accommodate integral new contributions and bonus content from an all-star cast of special guests… All for the standard $3.99 cover price! Continue reading →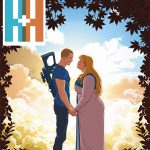 From People Magazine to the Atlantic to the Today Show and beyond, Faith has enchanted the entire globe! And now, the high-flying heroine is charming Valiant's smash-hit ongoing series…by putting Archer in cupid's crosshairs!
Valiant is proud to present your first look inside A&A: THE ADVENTURES OF ARCHER & ARMSTRONG #5 – an ALL-NEW JUMPING-ON POINT guest-starring the breakout character of 2016 by red-hot writer Rafer Roberts (HARBINGER RENEGADES) and Eisner Award-winning artist Mike Norton (Revival)! Continue reading →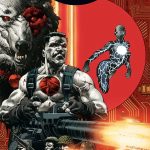 This July, Jeff Lemire and Mico Suayan come ashore on "BLOODSHOT ISLAND"…and begin the hunt for the sinister secret of DEATHMATE all over again!
Valiant is proud to present your first look inside BLOODSHOT REBORN #15! On July 13th, it's sun, surf, and suicide missions when New York Times best-selling writer Jeff Lemire (THE VALIANT, Moon Knight) and Valiant-exclusive superstar-in-the-making Mico Suayan (BLOODSHOT REBORN) plunge headlong into the next shocking chapter of "BLOODSHOT ISLAND"! Continue reading →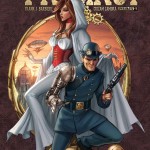 Dynamite Entertainment is proud to announce the upcoming December release of The Precinct #1, the first chapter in an all-new steampunk science fiction comic book series written by Frank J. Barbiere (Avengers World) and featuring interior artwork by Crizam Zamora (Vampirella: Prelude to Shadows). Continue reading →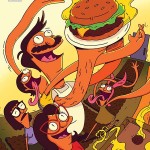 The Grand Finale of Dynamite's 10th Anniversary Celebration with over 140 Comics in Humble's Final Comics Bundle of 2014
Humble Bundle is excited to once again be teaming with Dynamite Entertainment after enjoying an incredibly successful partnership this past summer. Continue reading →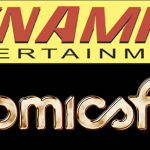 Featuring All-You-Can-Read Comics and Graphic Novels for $9.95 a Month
Dynamite Entertainment officially signs with Comicsfix to bring their expansive and versatile library to the subscription-based digital platform. Comicsfix gives readers access to unlimited quality comic book titles and graphic novels for all ages at a low monthly price. Continue reading →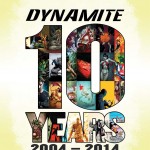 New Digital Initiative Benefits Comic Book Legal Defense Fund
Dynamite Entertainment is excited to announce the debut of its brand new digital comic program featuring DRM-free comics. Launching initially with comics available in PDF file format, the initiative makes a selection of its most popular and celebrated titles ready for download directly by consumers. Continue reading →