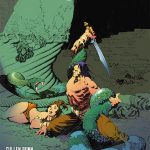 Publisher: Dark Horse
Writer: Cullen Bunn
Artist: Sergio Davilla
Colourist: Michael Atiyeh
Release Date: OUT NOW!
Price: $3.99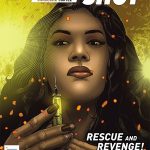 Publisher: Dark Horse
Writer: Alex De Campi
Artist: Chriscross
Colourist: Snakebite Cortez
Release Date: OUT NOW!
Price: $3.99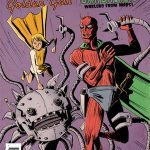 Publisher: Dark Horse
Writer: Jeff Lemire
Artist: Dean Ormston
Colourist: Dave Stewart
Release Date: Out Now!!!!!!
Price: $3.99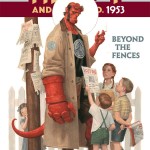 Hellboy and the B.P.R.D.: 1953 – Beyond the Fences #1
A mysterious creature hunts the children of an idyllic suburban town, and the BPRD get more than they bargained for when their investigation begins to seem strangely familiar. Continue reading →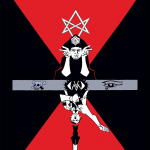 This fall, Dark Horse Books is set to publish a perception-altering narrative from media maverick Douglas Rushkoff: Aleister & Adolf!
In Aleister & Adolf, media theorist and documentarian Douglas Rushkoff weaves a mind-bending tale of iconography and mysticism, set against the backdrop of a battle-torn Europe. Continue reading →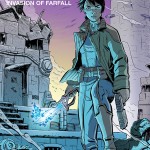 This fall, Ethan Young, the acclaimed writer and artist of Nanjing: The Burning City, brings his immense talent to a sci-fi epic full of heart, humor, and heroism in The Battles of Bridget Lee!
The Battles of Bridget Lee will take readers on a multivolume journey through space as it follows the world's next heroine to great heights. Continue reading →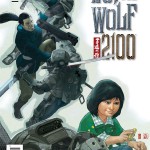 Lone Wolf 2100 #2
Young Daisy Ogami's blood carries the cure to the plague that has devastated the world. Itto, Daisy's android protector, has gone in search of a country that will use the cure fairly. Unfortunately, the remaining world powers all want the cure for themselves—and one has sent soldiers to insure that happens! Continue reading →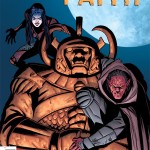 Angel & Faith Season 10 #23 (Mike Norton variant cover)
Archaeus attempts to lure the magic of Magic Town into the dysfunctional family he's building. But the sentient magic is young, erratic, and a danger to everyone. The team must come together to stop the Big Bad and his malicious plans, but to be a cohesive unit they'll have to learn to trust each other first. Continue reading →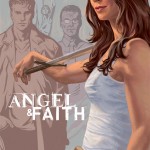 When a demon from Giles's past reemerges in London, it gives Angel the opportunity he's been waiting for: capturing the final piece of the late Watcher's soul. Faith's Slayer comrades discover her long-standing relationship with public enemy number one, Angel. And if that wasn't enough, Slayers start turning into zombies! Collects Angel & Faith Volumes 4 and 5. Continue reading →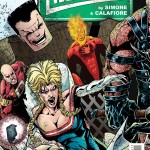 The Kickstarter phenomenon returns! Fan-favorite creators Gail Simone (Batgirl, Deadpool) and J. Calafiore (Secret Six, Exiles) return to the town whose citizens are hunted—not by villains, but by heroes! The survivors of Megalopolis reluctantly go back to the city—still under the control of formerly beloved superheroes turned brutal killers—on a rescue mission straight into the heart of madness. Get in on the ground floor of this critically acclaimed series and see what happens when the good guys go very, very bad. Continue reading →