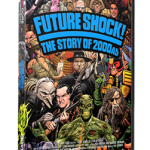 Studio: Metrodome
Director: Paul Goodwin
Producers: Sean Hogan, Helen Mullane
Featuring: Karl Urban (Dredd), Neil Gaiman (The Sandman), Paul Gravett (Comic Book Historian), Pat Mills (ABC Warriors, Slaine), Carlos Ezquerra (Judge Dredd), Matt Smith (2000 AD Editor) and Dave Gibbons (The Watchmen).
Extras include:
94 PAGE PDF 2000AD
ORIGINS E-COMIC 10 First Episodes from some of 2000 AD's Greatest Characters! Including: Judge Dredd, Rogue Trooper, Slaine, Nemesis The Warlock, Strontium Dog, Halo Jones, Nikolai Dante, A.B.C Warriors, Kingdom, Shakara.
Running Time: 106 Minutes
Release Date: OUT NOW!
Price: £7.99/ £3.49 Amazon Instant Video. Also available VOD: iTunes, Google, PlayStation Store, XBox Video and Sky Store.
http://futureshock2000ad.com/index.html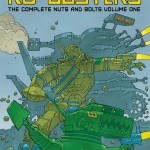 Publisher: 2000 AD
Writers: Pat Mills, Chris Lowder, Bill Henry, V Gross
Artists: Carlos Pino, Jose Luis Ferrer, Dave Gibbons, Kevin O'Neil, Ian Kennedy, Mike Dorey
Release date: 8 October 2015
Price: £25.00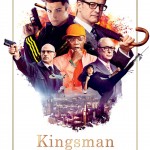 2015– See the blockbuster movie? Read the book that started it all! Hot off the heels of the announcement of the upcoming sequel, we're pleased to announce that the original Kingsman: The Secret Service collection will receive a new printing this July with a brand new cover! Catch up on the story that started it all after the action-packed thriller comes home on DVD, Blu-Ray™ and Digital HD™. Continue reading →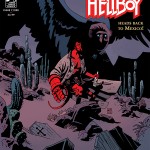 'DARK HORSE PRESENTS' CELEBRATES 200th ISSUE!
Dark Horse Comics will publish the milestone 200th issue of its Eisner and Harvey Award-winning comic book anthology DARK HORSE PRESENTS in February 2015, featuring the story MASKS by Gillian Flynn, the bestselling novelist of GONE GIRL, with art by Dave Gibbons, the bestselling artist of WATCHMEN recently named the first ever comics laureate. Continue reading →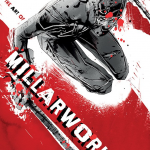 Hardbound Book Features Art of Mark Millar's Collaborators
In his twenty-five year career in the comic book industry, writer Mark Millar has worked with many of the medium's top artists, both in his work for DC and Marvel and, most importantly to him, his creator-owned work. Continue reading →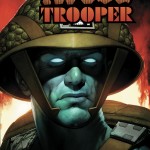 Brian Ruckley & Alberto Ponticelli Take On Nu-Earth
As announced previously by IDW, the genetically modified G.I., Rogue Trooper is returning! Expanding the relationship started with the successful Judge Dredd series, IDW and Rebellion/2000 AD will return to the frontlines of Nu-Earth and Rogue Trooper with an outstanding creative team! Continue reading →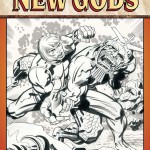 Seminal Works From DC Entertainment To Be Collected In Award-Winning Format
IDW Publishing dropped a bombshell recently, announcing two blockbuster Artist's Editions produced under license from DC Entertainment.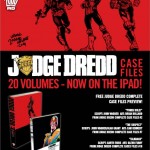 20 volumes of the best-selling Judge Dredd Complete Case Files graphic novel series on iOS!
Almost three decades of Dredd are available worldwide and ready to download right now on iPad, iPhone, and iPod Touch.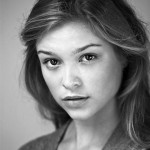 Relative Newcomer Joins Film Adaptation of Mark Millar/Dave Gibbons Comic
Sophie Cookson is set to play the female lead in Matthew Vaughn's adaptation of Mark Millar and Dave Gibbons' comic book series The Secret Service.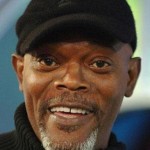 ROLE OF VILLAIN TO BE FILLED BY SAMUEL L. JACKSON IN THE SECRET SERVICE
Matthew Vaughn's The Secret Service casts S.H.I.E.L.D.'s own Samuel L. Jackson to play the role of the film's villain.