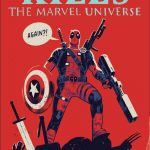 If you're Deadpool and you kill the entire Marvel Universe, why not eat some chimichangas…and then kill all over again? Proving there's nothing like revenge, the superstar team of Cullen Bunn (X-Men Blue, Venomverse) and Dalibor Talajic (Deadpool Kills The Marvel Universe, Redwolf) reunite to bring you Deadpool Kills The Marvel Universe Again, and the Merc with the Mouth has never been more ready to return to that katana. Continue reading →
Strap in, hold on and get ready, True Believers – because your friendly neighborhood Spider-Man is rocketing out of The Clone Conspiracy and into a brand-new story arc! Today – Marvel is pleased to present your latest look inside the mammoth 96-page AMAZING SPIDER-MAN #25! Chart topping writer Dan Slott kicks off the next thrilling story– "The Osborn Identity" Continue reading →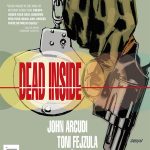 Publisher: Dark Horse Comics
Writer: John Arcudi
Artist: Toni Fejzula
Colourist: Andre May
Cover Artist: Dave Johnson
Release Date: OUT NOW!
Price: $3.99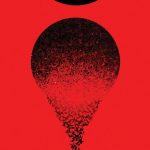 Valiant is proud to announce BLOODSHOT REBORN #0 – a stunning and essential zero-issue turning point coming in March from New York Times best-selling writer Jeff Lemire (Inhumans vs. X-Men, Black Hammer) and explosive artist Renato Guedes (Wolverine) that will redefine Bloodshot and his relationship with the Valiant Universe! As the blood-stained curtain closes on BLOODSHOT U.S.A….be there as the stage is set for BLOODSHOT SALVATION, a top-secret new series coming later in 2017! Continue reading →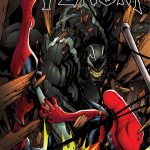 The month of March. Spring is in the air. Flowers are blooming. And Venom is taking over! That's right True Believer, the sinister symbiote made his big return in the pages of Mike Costa and Gerardo Sandoval's hit Venom series. But that was just the beginning! Marvel's celebrating all things Venom in the month of March with a big issue and an even bigger variant program. It all kicks off with the can't-miss VENOM #5, as the new host comes face-to-face with the symbiote's greatest nemesis – the Amazing Spider-Man! Plus, a shocking return that will have fans everywhere talking! Continue reading →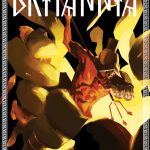 Final Fates!
Antonius Axia's nightmarish journey through the heart of the remote Roman colony of Britannia has brought him to death's door. But when the world's first detective confronts his deepest fears about gods, men and civilization, will he be able to complete the mission given to him by Emperor Nero, or will his mind collapse under the unfathomable weight of the void that now stands revealed before him? Continue reading →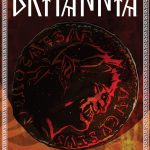 At the border between civilization and the magic-laden lands beyond, Rome's first detective is haunted by violence and visions of dark forces that defy all sense…
Antonius Axia's disturbing investigation in the frontier colony of Britannia deepens…and with each disturbing new clue he uncovers, the farther his mind sinks into disarray! Connecting the clues behind the grisly rumors of horror in the empire's northernmost reach, Antonius must gain an ally as dangerous as the darkness that now surrounds him. Continue reading →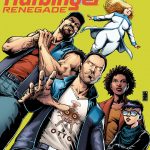 Anyone you know could become a psionically powered "harbinger" with the potential to reshape the course of human history. Your neighbor. Your boss. Your best friend. Your kids.
Six months ago, a secret team of renegade whistleblowers leaked the existence of these extraordinarily dangerous individuals to a stunned world. Today, all across the country, crude, DIY psiot activation attempts have left hundreds brain damaged…or worse. The emergence of a new psiot in a community often leads to riots and mass violence. Gun sales are through the roof. Continue reading →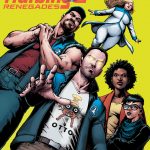 Valiant is proud to announce that HARBINGER RENEGADES #1 – the FIRST ISSUE of the all-new ongoing series from multiple Harvey Award nominee Rafer Roberts (Plastic Farm) and superstar artist Darick Robertson (The Boys, Transmetropolitan) – is expanding to a massive 40 pages to accommodate integral new contributions and bonus content from an all-star cast of special guests… All for the standard $3.99 cover price! Continue reading →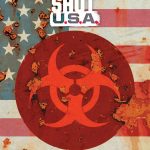 There are eight million people in New York City…and every single one of them is about to become a killing machine. Welcome to BLOODSHOT U.S.A.!
Valiant is proud to present an advance preview of BLOODSHOT U.S.A. #1 (of 4) – the FIRST ISSUE of the all-new standalone event from New York Times best-selling writer Jeff Lemire (BLOODSHOT REBORN, Old Man Logan) and superstar artist Doug Braithwaite (ARMOR HUNTERS, Justice) and the next hit series from "THE FUTURE OF VALIANT" initiative! Continue reading →