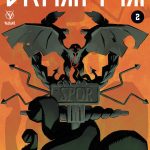 Duty has led to darkness…
Dispatched to the remote outpost of Britannia by Rome's highest power, the ancient world's first detective – veteran legionnaire Antonius Axia – has found himself on a horrifying journey that will challenge everything he knows about death, destiny, and the limits of reality itself. But in this wild and pagan land, far removed from Nero's control and influence, Continue reading →
In Bloodshot we trust!
Project Rising Spirit – America's greatest exporter of classified weapons technology – has achieved a breakthrough: a contagious, airborne nanite dispersion prototype that can turn the population of any city into an army of indestructible soldiers. A doomsday virus capable of destroying an enemy nation from the inside out. Continue reading →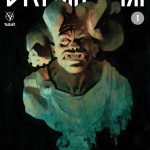 On the fringes of civilization, the world's first detective is about to make an unholy discovery…
Valiant is proud to present your first look inside BRITANNIA #1 (of 4) – the FIRST ISSUE of the all-new, Valiant Prestige format series coming this September from master storyteller Peter Milligan (X-Statix, Detective Comics) and incendiary artist Juan Jose Ryp (NINJAK, Clone)! First revealed at #ValiantSummit 2016 live from New York's Upright Citizens Brigade Theatre, THE FUTURE OF VALIANT Continue reading →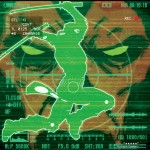 "OPERATION: DEADSIDE" – PART 2! THE RETURN OF SHADOWMAN!
Stranded in a parallel dimension with no hope of rescue, MI-6's own Ninjak and Punk Mambo are about to make a startling discovery…the truth about the broken hero called Shadowman! Continue reading →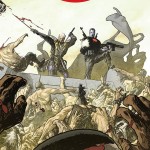 Thirty years from today, the Valiant Universe has fallen…and "THE ANALOG MAN" must rise!
Valiant is proud to present your first fully lettered look inside BLOODSHOT REBORN #11 – the second earth-scorching chapter of "THE ANALOG MAN" from New York Times best-selling writer Jeff Lemire (Extraordinary X-Men) and blockbuster artist Lewis LaRosa (Punisher)! Presented in the deluxe, ad-free VALIANT PRESTIGE format with laminate card-stock covers, heavyweight end sheets, and exclusive backmatter, the biggest storyline of 2016 doubles down this February as Bloodshot charges through the remnants of the world that was for a double-barreled, widescreen action epic that must be seen to be believed! Continue reading →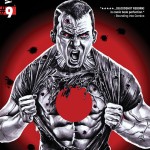 BLOODSHOT VERSUS BLOODSHOT!
The epic finale to "THE HUNT" brings Ray Garrison face-to-face with the nanite-infected mass murderer that has wreaked havoc across Colorado. But will Ray be able to pull the trigger when he discovers the identity of his adversary? Or will he succumb to the dark whispers of the nanites that threaten to destroy his humanity once-and-for-all? New York Times best-selling writer Jeff Lemire and comics legend Butch Guice bring you the unforgettable final chapter of the story that will change Bloodshot forever! Continue reading →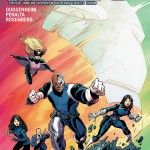 This January, Coulson and his team step out of the shadows and into the light as the Marvel Universe's crack team of spies re-assembles for AGENTS OF S.H.I.E.L.D. #1 – a blockbuster new ongoing series! Continue reading →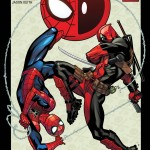 Two great tastes that taste great together! Now starring together in their own ongoing series! Today, Marvel is pleased to present your new look inside SPIDER-MAN/DEADPOOL #1 – wallcrawling, wisecracking and bad guy stabbing into your hearts this January! Continue reading →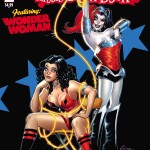 Publisher: DC
Writers: Jimmy Palmiotti, Amanda Conner
Artists: Amanda Conner, John Timms, Dave Johnson
Colourist: Dave Sharpe
Editor: Chris Conroy
Release Date: OUT NOW!
Price: $4.99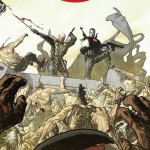 "THE ANALOG MAN" is coming…and you've never seen Bloodshot like this before! This February, the eye-popping comics event of the New Year thunders on as two master creators launch Valiant's unstoppable hero headlong into a barren and brutalized future far removed from the world he once knew… Continue reading →