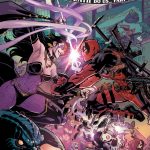 There's something amiss with Deadpool's marital bliss! And a domestic dispute as unpredictable as Deadpool himself could spell grave consequences for the entire world! Today, Marvel is pleased to present your first look inside DEADPOOL #28 – the first chapter of 'Til Death Do Us… Writer Gerry Duggan continues his sweeping Deadpool saga alongside artist Salva Espin for the first chapter in a blistering 6-issue crossover with Spider-Man/Deadpool and Deadpool & the Mercs for Money! Continue reading →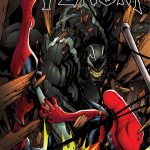 The month of March. Spring is in the air. Flowers are blooming. And Venom is taking over! That's right True Believer, the sinister symbiote made his big return in the pages of Mike Costa and Gerardo Sandoval's hit Venom series. But that was just the beginning! Marvel's celebrating all things Venom in the month of March with a big issue and an even bigger variant program. It all kicks off with the can't-miss VENOM #5, as the new host comes face-to-face with the symbiote's greatest nemesis – the Amazing Spider-Man! Plus, a shocking return that will have fans everywhere talking! Continue reading →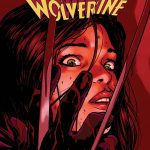 Wolverine…murderer?! One of the most iconic Wolverine stories of all time is reborn this October as the new Wolverine runs a deadly gauntlet in ENEMY OF THE STATE II! Today, Marvel is pleased to present your first look inside ALL-NEW WOLVERINE #13 – the first chapter of Enemy of the State II, coming to you from blockbuster writer Tom Taylor and incoming artist Nik Virella (Return of the Living Deadpool, 1872)! Continue reading →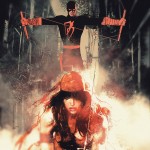 Matt Murdock may have somehow managed to hide his identity from the rest of the world, but there are some pieces of his past he cannot escape. This April, the past comes back to haunt him in DAREDEVIL #6 – the exciting first chapter of the new storyline "Elektric Connection"! Writer Charles Soule and guest artist Matteo Buffagni bring the fury of an assassin scorned to the choked streets and smoky rooftops of Hell's Kitchen. Continue reading →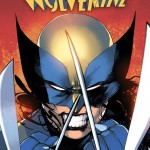 This November, Laura Kinney embraces her destiny. No longer X-23. No longer the weapon they built her to be. Here comes Wolverine! Today, Marvel is pleased to present your new look at ALL-NEW WOLVERINE #1 – the new ongoing series from writer Tom Taylor with art by David Lopez & David Navarrot! Continue reading →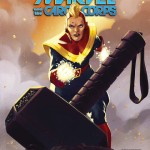 Publisher: Marvel Comics
Writers: Kelly Sue DeConnick, Kelly Thompson
Artists: Laura Braga, Paolo Pantalena
Colourist: David Lopez
Release date: OUT NOW!!
Price: $3.99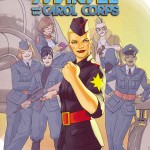 They are the elite. The best of the best. And this June they are rocketing into Secret Wars for a high-flying, explosive adventure. Today, Marvel is pleased to present your first look at CAPTAIN MARVEL AND THE CAROL CORPS #1 – Continue reading →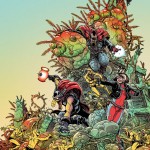 Witness The Marvel Universe In The Year 2061!
Hot on the heels of their biggest characters' 50th Anniversaries, Marvel Comics gives you a peek into the future! What will The House of Ideas be doing in the year 2061? Find out in the 100th ANNIVERSARY limited series courtesy of some of the industry's fan favorite creators and hottest rising stars! Continue reading →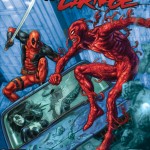 You already know All-New Marvel NOW! has everyone buzzing – and today Marvel is proud to announce that even more red-hot titles have sold out at the distributor level and will immediately return to press! Missed out on great titles like ALL-NEW GHOST RIDER #2, IRON FIST: THE LIVING WEAPON #1, CAPTAIN MARVEL #2, DEADPOOL VS CARNAGE #2, and SHE-HULK #3 the first time? Well, now is your second chance!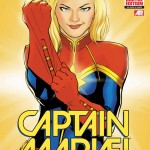 SET OFF INTO THE GRAND COSMIC HIGHWAY OF DESTINY!
Calling all Carol Corps members! Marvel is pleased to present your first look at CAPTAIN MARVEL #1 as your favorite high flying heroine makes her All-New Marvel NOW! debut – courtesy of fan-favorite scribe Kelly Sue Deconnick and red-hot artist David Lopez! Continue reading →