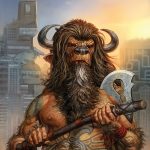 Dark Horse is excited to announce the adaptation of American Gods into comic book form. Originally published in 2001 by William Morrow and Headline, American Gods is a Hugo and Nebula Award–winning novel by Neil Gaiman (How to Talk to Girls at Parties, The Sandman). North American rights were acquired from Gaiman's literary agent, Merrilee Heifetz at Writers House. Continue reading →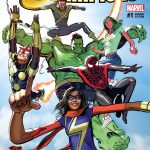 Ms. Marvel, Viv Vision, Cyclops, Miles Morales, Nova and the Totally Awesome Hulk are exploding onto the scene this October as Marvel's newest teen team supreme. And they're coming at you in the highly anticipated new series CHAMPIONS #1 – from Eisner Award winning writer Mark Waid and Eisner Award nominated artist Humberto Ramos! Continue reading →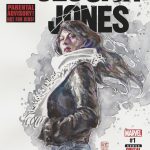 That's right, she's back after a decade! This October, she returns to the fold for an all-new ongoing series as the highly anticipated JESSICA JONES #1 explodes onto the scene as part of Marvel NOW! From the original creative team of Brian Michael Bendis, Michael Gaydos and David Mack comes a brand new series that drags Jessica to the center of the Marvel Universe! Continue reading →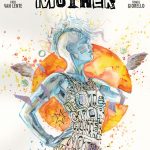 At long last, Valiant is proud to present your first look inside 4001 A.D.: WAR MOTHER #1 – an all-new, self-contained one-shot exploding out of the pages of the summer's most ambitious crossover event and launching a major new character into the future of the Valiant Universe! First announced as a top-secret first appearance spinning out of Valiant's acclaimed 4001 A.D. event, Continue reading →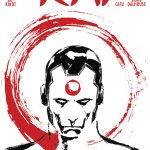 Rocketing out of the pages 4001 A.D…the origin of Rai revealed!
For the first time ever, witness the violent foundation of Father's space-born utopia of New Japan…and, with it, the shocking genesis of the line of guardians that bear the name Rai! Born and bred by Father to enforce peace at any cost, follow the next Rai and their successors across two millennia as they chronicle the history of 4001 A.D. – from the launch of New Japan into orbit to the latest Rai's crusade to bring it crashing back down to Earth! Continue reading →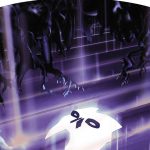 As Rai's rebellion against New Japan rages in the heavens above…a new Shadowman will rise to deliver justice to civilization's darkest reaches in our world and the next!
Valiant is proud to present your first look inside 4001 A.D.: SHADOWMAN #1 – a haunting new adventure bursting from the most ambitious comics event of the year and into an essential, standalone one-shot from rising stars Jody Houser (FAITH) and Rafer Roberts (A&A: THE ADVENTURES OF ARCHER & ARMSTRONG) and acclaimed artist Robert Gill (BOOK OF DEATH)! On July 6th, a blood sacrifice is made, a war looms, and the Deadsids rises…as the mantle of Shadowman passes to one of Earth's forsaken children in the ravaged world of the 41st century! Continue reading →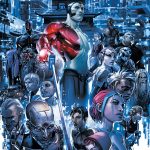 In the tradition of BOOK OF DEATH, ARMOR HUNTERS, and HARBINGER WARS, Valiant's most ambitious crossover event yet starts here! At the dawn of the 41st century, the future of Earth will be decided in the stars. This May…the rebellion begins in 4001 A.D.! Continue reading →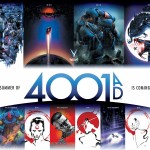 The blockbuster crossover event of the summer is hitting shelves early with an advance sneak peek in Diamond Comics Distributors' March 2016 PREVIEWS catalog – in stores now!
Before 4001 A.D. #1 (of 4) arrives in stores on May 4th, get the jump on the blistering new comics event uniting Rai with the greatest heroes of the 41st century this month in the March 2016 PREVIEWS catalog – featuring an exclusive, 5.5″ x 7.5″ checklist, bound directly into Valiant Entertainment's catalog listings! Continue reading →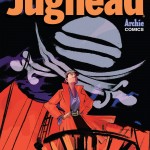 JUGHEAD #4
Riverdale High has been taken over by a nefarious outside force! Or has it? It's up to Jughead and Dilton to get proof, but can the mysterious Captain Slackbeard show the way? It's adventure on the high seas and in the classroom for the gang! Yar! Continue reading →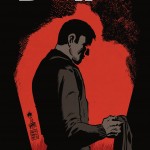 "The Lonely Crusade, Part 4" When he donned the Black Hood, Greg Hettinger swore to keep the awful truth from those he cares about most—his partner Devon, his friend Jessie. But he's going to have to break those promises if he's going to survive the death trap that the Crusaders have prepared for him… and nothing will ever be the same. Continue reading →