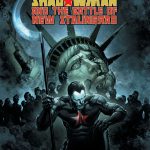 Valiant is proud to present your first look inside DIVINITY III: SHADOWMAN AND THE BATTLE OF NEW STALINGRAD #1 – the next essential standalone special torn from the pages of Valiant's hit comics event! On February 8th, join rising star Scott Bryan Wilson (Batman Annual) and blockbuster artist Robert Gill (Wrath of the Eternal Warrior) as they lead the unshakable Shadowman to the front line of America's last stand against the global Soviet Union! Continue reading →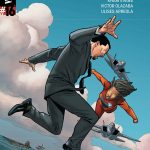 "STORMBREAK" explodes!
Toyo Harada has gone to war to save his vision of world peace from the twin threats of his former protégé Livewire and Major Charlie Palmer's H.A.R.D. Corps! Amid the chaos, the tables have turned…and now, members of Harada's own team are angling to knife each other in the back! When the villains trying to save humanity fight their noblest instincts and the heroes who are trying to stop them struggle against their own demons…can anybody win? Continue reading →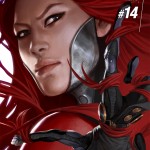 His home. His fortune. His identity. Ninjak is about to lose everything that once defined him…as Roku, a ruthless assassin with a mysterious connection to his own classified training, re-emerges to engineer a mind-shattering gauntlet of revenge. "THE SIEGE OF KING'S CASTLE" is coming!
Valiant is proud to announce "THE SIEGE OF KING'S CASTLE" – a ruthless new story arc and all-new jumping-on point beginning this April in NINJAK #14! Continue reading →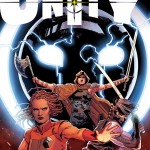 THE ARMOR HUNTERS never leave a man behind!
Deep under the mountains of the American Southwest, Quartz, of the Armor Hunters who attacked Earth, is kept secure in government custody. Escape is impossible from the inside. But can the combined might of the U.S. armed forces, X-O Manowar, and Unity stop a jailbreak from the outside…when that attack is an all-out suicide strike by Unity's giant killer GIN-GR?! Continue reading →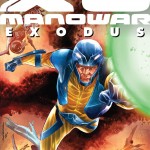 It's X-O MANOWAR vs. G.A.T.E. as EXODUS continues to rip the Valiant Universe apart!
With a conspiracy tearing the Vine and Humanity's tenuous relationship apart, Aric of Dacia takes matter into his own hands to bring peace – but at a dire cost. But when you don't know whom to trust, you must trust yourself. Continue reading →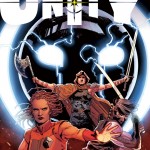 Valiant is proud to present an advance preview of UNITY #23 – the FIRST ISSUE of REVENGE OF THE ARMOR HUNTERS, a new two-part story arc from multiple Harvey Award nominee James Asmus (QUANTUM AND WOODY, All-New Inhumans) and explosive artist Diego Bernard (X-O MANOWAR)! Valiant's earth-shaking ARMOR HUNTERS crossover epic was just the beginning for Unity's deadliest enemies…who are rising from the ashes for their next lethal assault on the Valiant Universe! Continue reading →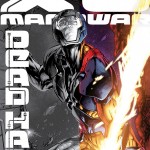 Doomed by DEAD HAND! The colossal cosmos-spanning finale to the X-O Manowar epic of 2015 is here!
The fate of millions hangs in the balance as the forces of DEAD HAND go head-to head with the X-O ARMY! That's right, we said X-O ARMY! Can Aric of Dacia fulfill his duty as protector of Earth? Or will this relentless force be his final hour? Valiant superstars Robert Venditti (ARMOR HUNTERS, Green Lantern) & Diego Bernard (Red Lanterns) bring the defining moment to a rollicking, universe-crunching conclusion! Continue reading →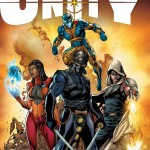 ALL-NEW ARC! ALL-NEW VILLAIN! X-O MANOWAR RETURNS…AND THE WAR MONGER RISES! Continue reading →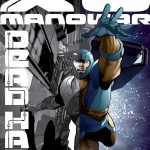 Publisher: Valiant Comics
Writer: Robert Venditti
Artist: Diego Bernard (pencils) Ryan Winn (inks)
Colourists: Brian Reber
Release date: May 13 2015
Price: $3.99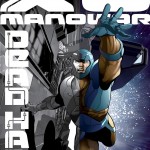 He may wield the universe's most powerful weapon, but not even X-O Manowar is enough to combat the unstoppable doomsday protocol called Dead Hand. To defeat this mighty army, Aric will need some might of his own…and an unlikely ally might be the key to victory! Robert Venditti (ARMOR HUNTERS, The Flash) and Diego Bernard (Red Lanterns) continue the modern epic DEAD HAND! Continue reading →