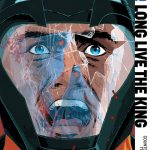 As the countdown to X-O MANOWAR's landmark issue #50 finale continues, our world's greatest hero must join forces with his own bitterest foe to prevent armageddon!
Valiant is proud to present your first look at X-O MANOWAR #48 – the cataclysmic continuation of the year's seismic storyline, "LONG LIVE THE KING," by New York Times best-selling writer Robert Venditti (Hal Jordan and The Green Lantern Corps) and acclaimed artists Joe Bennett (52) and Roberto de la Torre (Daredevil)! Continue reading →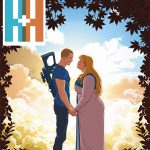 From People Magazine to the Atlantic to the Today Show and beyond, Faith has enchanted the entire globe! And now, the high-flying heroine is charming Valiant's smash-hit ongoing series…by putting Archer in cupid's crosshairs!
Valiant is proud to present your first look inside A&A: THE ADVENTURES OF ARCHER & ARMSTRONG #5 – an ALL-NEW JUMPING-ON POINT guest-starring the breakout character of 2016 by red-hot writer Rafer Roberts (HARBINGER RENEGADES) and Eisner Award-winning artist Mike Norton (Revival)! Continue reading →