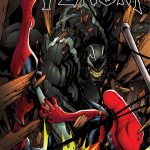 The month of March. Spring is in the air. Flowers are blooming. And Venom is taking over! That's right True Believer, the sinister symbiote made his big return in the pages of Mike Costa and Gerardo Sandoval's hit Venom series. But that was just the beginning! Marvel's celebrating all things Venom in the month of March with a big issue and an even bigger variant program. It all kicks off with the can't-miss VENOM #5, as the new host comes face-to-face with the symbiote's greatest nemesis – the Amazing Spider-Man! Plus, a shocking return that will have fans everywhere talking! Continue reading →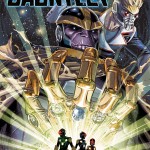 The stones are calling to one another, and the most powerful artifact in the Marvel Universe will be re-assembled in INFINITY GAUNTLET #1! Continue reading →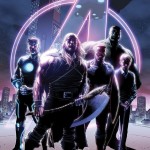 Time Runs Out!
This September, it all comes crashing down as Earth's Mightest Heroes face judgment day – and today, Marvel is proud to present your first look at the oversized AVENGERS #35! Continue reading →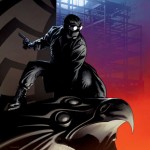 New 5-Issue Limited Series Set to Explore the Spider-Men of Different Universes
This September, prepare yourself for the biggest Spider-Man story ever with EDGE OF SPIDER-VERSE, a blockbuster new limited series from some of the hottest rising stars in the industry as they bring their own spin to Spidey with 5 interconnected issues each featuring a radically different spider-powered heroes as they prepare for the terrifying assault of Morlun later this year! Continue reading →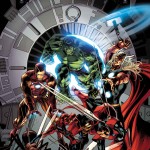 Past Meets Present
They have come from a different place and time – and today, Marvel is pleased to present your first look at AVENGERS #25, from blockbuster creators Jonathan Hickman and Salvador Larroca. Continue reading →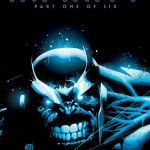 THE FIGHT FOR FOREVER BEGINS
As war erupts across the entire Marvel Universe, the comics event of 2013 is finally here with Infinity #1!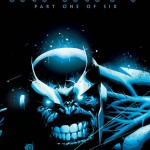 SET YOUR EYES ON INFINITY #1!
This August, the Marvel Universe prepares for the biggest battle it's ever faced – but first, Marvel is proud to give you a new look at Infinity #1! Infinity, the six part blockbuster comic event of the summer, brought to you by the star studded creative team of Jonathan Hickman, Jim Cheung, Jerome Opena & Dustin Weaver, takes fans to every corner of the Marvel Universe, and beyond!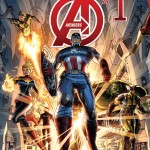 Marvel is pleased to present your first look at Avengers #1, kicking off the all-new ongoing series from the blockbuster creative team of writer Jonathan Hickman, artist Jerome Opena and colorist Dean White! The greatest heroes in comics together on one unbeatable team! Now shipping twice a month, the Avengers "go large," expanding their roster and their sphere of influence to a global and even interplanetary level. When Captain America puts out his call – who will answer? Big threats, big ideas, big idealism – these are the Avengers NOW!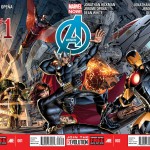 Marvel is pleased to present your first look at the jaw dropping covers to Avengers #1, Avengers #2 & Avengers #3 by superstar artist Dustin Weaver!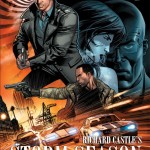 Marvel is proud to present your first look at Castle: Richard Castle's Storm Season, an all-new hardcover graphic novel inspired by the popular "Castle" television series, and based on the best-selling novel by Richard Castle