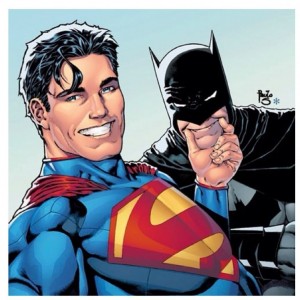 WOW! The last 24 hours has brought a massive influx of followers to our Instagram and Twitter Accounts, and an amazing amount of new likes on our Facebook page!
We're so happy about it, and even Superman and Batman sent us a smiley selfie to celebrate……well sort of.
Batman didn't want to smile as He "is the night" and the night doesn't smile.
Thank you all so much for all the new interest in Multiverse Magazine, please keep sharing our site with your friends!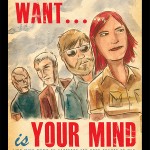 GET DRAWN INTO AN ISSUE OF MATT KINDT'S BREAKOUT HIT SERIES, MIND MGMT!
The recent release of MIND MGMT #13 kicked off an all-new arc of this critically acclaimed series, currently in its second year at Dark Horse. To celebrate, Dark Horse and series creator Matt Kindt are offering fans a very special opportunity.