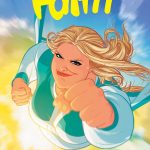 Publisher: Valiant
Writer: Jody Houser
Artist: Joe Eisma and Marguerite Sauvage
Colourist: Andrew Dalhouse
Release Date: OUT NOW!
Price: $3.99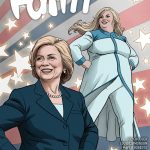 Publisher: Valiant
Writer: Jody Houser
Artist: Meghan Hetrick
Colourist: Andrew Dalhouse
Release Date: OUT NOW!
Price: $3.99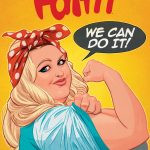 Valiant is proud to announce that renowned artist Joe Eisma (Archie, Morning Glories) is coming aboard the adventures of Valiant's spotlight-stealing hero for FAITH #7 – the FIRST ISSUE of a special, two-part jumping-on point! On January 4th, Eisma joins red-hot writer Jody Houser (Mother Panic) and Russ Manning Award-nominated artist Marguerite Sauvage (DC Comics Bombshells) for a thrilling, chilling, and downright spooky confrontation with a new foe raised from beyond the grave! This cadaverous criminal has a bone to pick with Faith…and they just may send the high-flying psiot six feet under! Continue reading →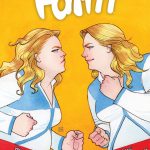 Comics! Cosplay! Crime! This comic book convention isn't what it appears to be…
From all across the world, fans have flocked to California's biggest comics convention…but they never expected to see real-life superheroes duking it out! When fandom's most important event becomes an all-out super-powered melee, can Faith "Zephyr" Herbert and her crossbow-wielding boyfriend, Continue reading →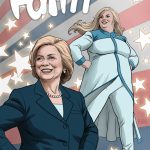 In advance of San Diego Comic-Con 2016, Valiant is proud to announce that Hillary Clinton, the Democratic Party's presumptive nominee for President of the United States, will join forces with Faith "Zephyr" Herbert on November 2nd in FAITH #5 – a history-making, 48-page election special teaming the leading female hero in comics today with the first female nominee from a major political party for a special tale written by comics legend Louise Simonson with art by FAITH's own Pere Perez! Continue reading →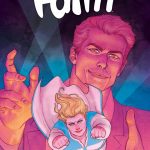 This August, it's a double dose of trouble as Faith "Zephyr" Herbert battles to save her life…and her secret identity!
Valiant is proud to present your first look inside FAITH #2 – the next breathtaking chapter of Faith's first history-making ongoing series from rising star Jody Houser (Mother Panic, Orphan Black) and stratospheric artists Pere Perez (ARCHER & ARMSTRONG) and Marguerite Sauvage (DC Comics Bombshells)! On August 24th, the most talked-about character of 2016 gets a super-powered plot twist of her very own as her first arch-nemesis stands revealed…and you won't believe who's behind the mask! Continue reading →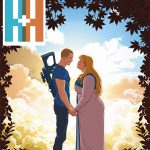 From People Magazine to the Atlantic to the Today Show and beyond, Faith has enchanted the entire globe! And now, the high-flying heroine is charming Valiant's smash-hit ongoing series…by putting Archer in cupid's crosshairs!
Valiant is proud to present your first look inside A&A: THE ADVENTURES OF ARCHER & ARMSTRONG #5 – an ALL-NEW JUMPING-ON POINT guest-starring the breakout character of 2016 by red-hot writer Rafer Roberts (HARBINGER RENEGADES) and Eisner Award-winning artist Mike Norton (Revival)! Continue reading →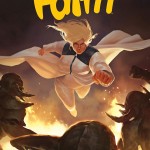 New job. New identity. New life… right? Will the sudden reappearance of a former Renegade bring Faith's newfound heights crashing back down to Earth?
She's an intrepid reporter by day and an alien conspiracy hunting super hero by night – so the last thing Faith Herbert needed was her ex-boyfriend and one-time teammate Torque back in the picture. But he is. Does life have a "dislike" button? Continue reading →
Publisher: Valiant Comics
Writer: Jody Houser
Artist: Francis Portela and Marguerite Sauvage
Editor: Tom Brennan
Release Date: OUT NOW!
Price: $3.99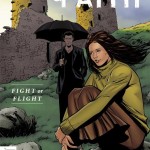 Publisher: Dark Horse Comics
Writer: Kel McDonald
Artist: Will Conrad
Executive producer: Joss Whedon
Release date: 3 June 2015
Price: $3.50