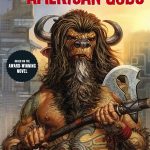 WAR IS COMING!
Shadow Moon just got out of jail, only to discover his wife is dead. Defeated, broke, and uncertain as to where to go from here, he meets the mysterious Mr. Wednesday, who employs him to serve as his bodyguard—thrusting Shadow into a deadly world of the supernatural, where ghosts of the past come back from the dead, and a brewing war between old and new gods hits a boiling point. Continue reading →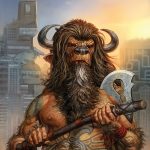 Dark Horse is excited to announce the adaptation of American Gods into comic book form. Originally published in 2001 by William Morrow and Headline, American Gods is a Hugo and Nebula Award–winning novel by Neil Gaiman (How to Talk to Girls at Parties, The Sandman). North American rights were acquired from Gaiman's literary agent, Merrilee Heifetz at Writers House. Continue reading →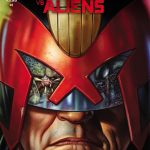 Predator vs. Judge Dredd vs. Aliens #1
"Exactly as awesome as it sounds." —ComicsAlliance
The ultimate science-fiction crossover pits the legendary lawman Judge Dredd against the universe's supreme hunters, the Predators, as they both try to survive an onslaught by the galaxy's ultimate killing machines, the Aliens! Continue reading →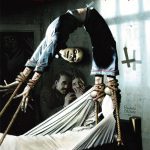 Publisher: Dark Horse Comics
Writers: Peter Bagge, Dan Braun, Ron Parker, Rhiannon Rasmussen-Silverstein, Tom Sutton
Artists: Peter Bagge, Joshua Boulet, Pat Boyette, Ricardo Cabral, Richard Corben, Glenn Fabry, Tony Guardaldi-Brown, Tom Sutton, Kelly Williams
Release Date: OUT NOW!
Price: $3.99 Continue reading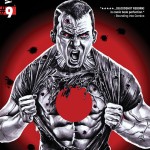 BLOODSHOT VERSUS BLOODSHOT!
The epic finale to "THE HUNT" brings Ray Garrison face-to-face with the nanite-infected mass murderer that has wreaked havoc across Colorado. But will Ray be able to pull the trigger when he discovers the identity of his adversary? Or will he succumb to the dark whispers of the nanites that threaten to destroy his humanity once-and-for-all? New York Times best-selling writer Jeff Lemire and comics legend Butch Guice bring you the unforgettable final chapter of the story that will change Bloodshot forever! Continue reading →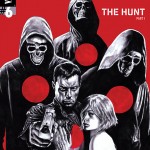 ALL-NEW ARC! JUMP ON BOARD HERE! "THE HUNT" – PART 1
Bloodshot is on the hunt. Determined to stop the violent reign of terror that plagues Colorado, Bloodshot journeys across the Rocky Mountains to destroy the remaining nanites that have caused mass murderers to spring up across the state. But will the drugs, booze, and insane visions rattling around his head put an end to his journey before it begins? Continue reading →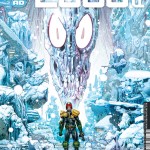 Publisher: 2000 AD
Writers: Michael Carroll Gordon Rennie TC Eglington Ian Edginton
Artists: Chris Blythe and Annie Parkhouse, Tiernan Trevallion, Len O'Grady, Karl Richardson, D'Israeli Glenn Fabry & Ryan Brown (Cover)
Release date: UK & DIGITAL: OUT NOW!!!! North America 29 August 2015
Price: £2.45/$2.99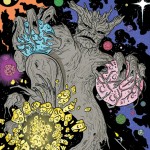 When monsters ruled the Marvel Universe, the wildly imaginative brain and pencil of Jack Kirby brought dozens upon dozens of these creatures to life. Monster comics may be a thing of the past, but Marvel is celebrating their legacy this October with over twenty-five KIRBY MONSTER VARIANTS coming to some of Marvel's biggest new titles!  Featuring some of the industry's most legendary and iconic artists, witness the inimitable imagination of Jack Kirby brought to life by Geof Darrow, Paul Pope, Art Adams, Eric Powell, Simon Bisley, Cliff Chiang and many, many more! Continue reading →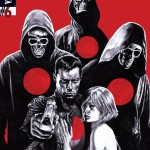 This September, Eisner Award-nominated superstar Butch Guice joins New York Times best-selling writer Jeff Lemire to send Bloodshot into…THE HUNT!  
Valiant is proud to present the first look inside BLOODSHOT REBORN #6 – the FIRST ISSUE of "THE HUNT" from master storytellers Jeff Lemire (THE VALIANT, Descender) and artist Butch Guice (NINJAK, Captain America)! This September, jump on board here as the one of the year's most acclaimed new ongoing series begins its second shocking story arc…and Bloodshot's crusade to destroy his own deranged doppelgängers takes a disturbing new turn! Continue reading →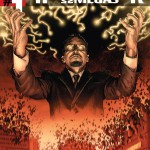 Joshua Dysart and Rafa Sandoval Begin a Powerful New Chapter in August!
Valiant is proud to present an advance preview of HARBINGER: OMEGAS #1 (of 3) – the FIRST ISSUE of a new landmark chapter for Valiant's acclaimed vision of superpowers in the real world by New York Times best-selling writer Joshua Dysart (Harbinger Wars) and red-hot artist Rafa Sandoval (Ultimate Hawkeye)! Continue reading →