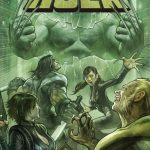 What is the startling secret of Weapon H? Find out in TOTALLY AWESOME HULK #22, on sale 08/16! Continue reading →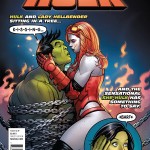 Publishers: Marvel Comics
Writer: Greg Pak
Artist: Frank Cho
Colourist: Sonia Oback
Editor: Mark Paniccia
Release Date: OUT NOW!
Price: $3.99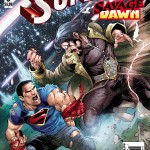 Publisher: DC
Writers: Aaron Kuder, Greg Pak, Peter J. Tomasi, Gene Luen Yang
Artists: Dan Jurgens, Rafa Sandoval, Bill Sienkiewicz, Ben Oliver
Colourists: Lee Loughridge, Tomeu Morey, Patricia Mulvihill, Ben Oliver
Editor: Andrew Marino
Release Date: OUT NOW!
Price: $4.99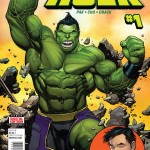 Publisher: Marvel Comics
Writer: Greg Pak
Artists: Frank Cho
Colourist: Sonia Oback
Editor: Mark Paniccia
Release date: OUT NOW!
Price: $3.99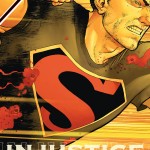 Publisher: DC
Writer: Greg Pak, Aaron Kuder
Artist: Scott Kolins
Colourist: Tomeu Morey
Editor: Andrew Marino
Release Date: OUT NOW!
Price: $3.99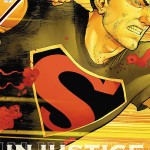 Publisher: DC
Writers: Greg Pak, Aaron Kunder
Artist: Scott Kolins
Colourist: Tomeu Morey
Editor: Andrew Marino
Release date: OUT NOW!
Price: $3.99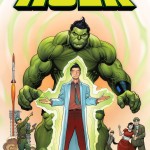 Strap in, hold on and Hulk out – it's time to meet your Totally Awesome Hulk, the one and only Amadeus Cho! That's right true believer, it's a all-new Jade Giant for an all-different Marvel Universe and he's coming to you this December in TOTALLY AWESOME HULK #1! Legendary and storied Hulk scribe Greg Pak (Planet Hulk) returns to the fan-favorite character he created as he powers up to become the newest green goliath! And he's bringing blockbuster artist Frank Cho (Mighty Avengers, Savage Wolverine) along for the ride! Continue reading →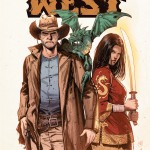 This November, award-winning writer Greg Pak makes his Dark Horse debut with Kingsway West, his first creator-driven original series!
After thirteen years in prison, a Chinese gunslinger named Kingsway Law just wants to find his wife. But in a fantastical American Old West crackling with magic, monsters, and racist vigilantes, trouble just won't leave him be. And in this case, trouble is a woman with a magic sword who needs his help. Continue reading →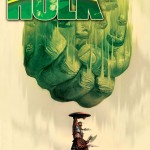 This May, embark on a desperate mission into uncharted territory as PLANET HULK #1 smashes its way into the WARZONES! Continue reading →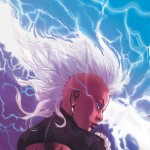 The Mutant Mistress of the Elements Takes Flight!
Marvel is pleased to present your first look at STORM #1 – the highly anticipated new series thundering its way into comic shops this July. From New York Times Bestselling author Greg Pak and artist Victor Ibanez comes a new beginning for the heart and soul of the X-Men as she flies solo for the first time in her very first ongoing series! Continue reading →