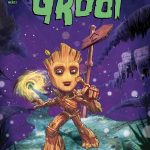 Big things come in small packages this May as the heart and soul of the Guardians of the Galaxy goes solo in his own series – smaller and better than ever! Today, Marvel is pleased to present your first look inside I AM GROOT #1 – the new comic series sprouting up on May 24th! Writer Christopher Hastings (The Unbelievable Gwenpool) teams with artist Flaviano (Power Man and Iron Fist) to bring you an all-new adventure of Groot branching out on his own! Spinning out of the events of the highly anticipated All-New Guardians of the Galaxy series, Continue reading →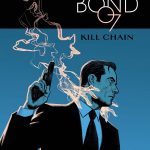 Andy Diggle — the British writer who redefined Green Arrow at DC Comics, thrilled readers with an impressive Daredevil run at Marvel, and scripted the critically acclaimed James Bond: Hammerhead, has reteamed with Hammerhead artist Luca Casalanguida to bring fans the next chapter in the James Bond series, entitled Kill Chain. The latest tale of international intrigue and espionage will launch in July, and feature six issues that will run through the end of 2017. Continue reading →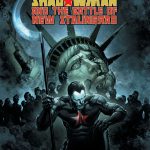 Valiant is proud to present your first look inside DIVINITY III: SHADOWMAN AND THE BATTLE OF NEW STALINGRAD #1 – the next essential standalone special torn from the pages of Valiant's hit comics event! On February 8th, join rising star Scott Bryan Wilson (Batman Annual) and blockbuster artist Robert Gill (Wrath of the Eternal Warrior) as they lead the unshakable Shadowman to the front line of America's last stand against the global Soviet Union! Continue reading →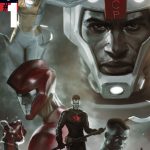 In 2015, Earth prepared to meet a new god…a lost Communist cosmonaut known only as DIVINITY.
In 2016, the nations of the world bent before DIVINITY II.
This December, a new world order takes control as DIVINITY III: STALINVERSE rewrites the fabric of reality itself!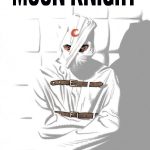 Publisher: Marvel Comics
Writer: Jeff Lemire
Artist: Greg Smallwood
Colourist: Jordie Bellaire
Editor: Jake Thomas
Release Date: OUT NOW!
Price: $3.99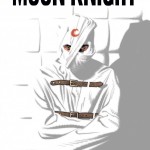 There's a bad moon rising in the Marvel Universe. Prepare for a Moon Knight adventure unlike any you've ever seen before as blockbuster creators Jeff Lemire (Extraordinary X-Men) and Greg Smallwood (Moon Knight) take you deep into the recesses of Marc Spector's mind! Today, Marvel is pleased to present your new look inside MOON KNIGHT #1 – the brand-new ongoing series debuting in April! Continue reading →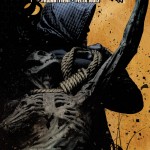 "Damned, Part 4" Mike Minetta has not been the Hangman long but he already faces the hardest decision any Hangman has ever had to make—let his family die… or save them and defy the will of Heaven and Hell itself! Continue reading →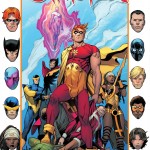 The Squadron is back! Bigger, better and more evil than ever! This June, the bad guys come out to play! Today, Marvel is pleased to present your first look at SQUADRON SINISTER #1 – Continue reading →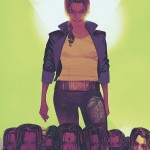 If you had the option of living forever, would you take it?
This December, award-winning publisher BOOM! Studios continues its tradition of smart and thrilling sci-fi books with the launch of Eternal, a new series created and written by William Harms (Impaler, inFamous) and illustrated by Giovanni Valletta. Eternal takes place in a world where cloning is not only legal, but highly practiced to the point where a person can essentially achieve immortality by continually cloning themselves. Continue reading →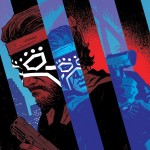 COMING JUNE 25th!
Jai Nitz's DREAM THIEF IS BACK! And Dark Horse is proud to present an advanced preview of the new comic, DREAM THIEF: ESCAPE #1, with art by Greg Smallwood. Continue reading →