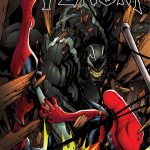 The month of March. Spring is in the air. Flowers are blooming. And Venom is taking over! That's right True Believer, the sinister symbiote made his big return in the pages of Mike Costa and Gerardo Sandoval's hit Venom series. But that was just the beginning! Marvel's celebrating all things Venom in the month of March with a big issue and an even bigger variant program. It all kicks off with the can't-miss VENOM #5, as the new host comes face-to-face with the symbiote's greatest nemesis – the Amazing Spider-Man! Plus, a shocking return that will have fans everywhere talking! Continue reading →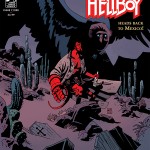 'DARK HORSE PRESENTS' CELEBRATES 200th ISSUE!
Dark Horse Comics will publish the milestone 200th issue of its Eisner and Harvey Award-winning comic book anthology DARK HORSE PRESENTS in February 2015, featuring the story MASKS by Gillian Flynn, the bestselling novelist of GONE GIRL, with art by Dave Gibbons, the bestselling artist of WATCHMEN recently named the first ever comics laureate. Continue reading →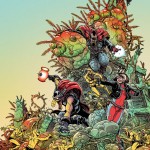 Witness The Marvel Universe In The Year 2061!
Hot on the heels of their biggest characters' 50th Anniversaries, Marvel Comics gives you a peek into the future! What will The House of Ideas be doing in the year 2061? Find out in the 100th ANNIVERSARY limited series courtesy of some of the industry's fan favorite creators and hottest rising stars! Continue reading →