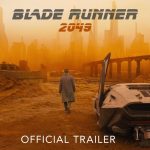 Distributed By: Sony Pictures Home Enteretainment
Production: Warner Bros, Columbia Pictures, Scott Free Productions
Director: Denis Villenuve
Writers: Hampton Fancher, Michael Green, Phillip K Dick
Starring: Ryan Gosling, Robin Wright, Harrison Ford, Ana de Armas, Sylvia Hoeks, Edward James Olmos, Jared Leto
Cert: 15
Running Time: 163 minutes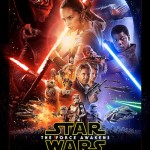 Producer: Lucasfilms Ltd./Bad Robot Productions
Writers: Lawrence Kasdan. J.J. Abrams, Michael Arndt
Director: J.J. Abrams
Starring: Harrison Ford, Mark Hamill, Carrie Fisher, Adam Driver, Daisy Ridley, John Boyega, Oscar Isaac, Lupita Nyong'o, Andy Serkis, Domhnall Gleeson, Anthony Daniels, Peter Mayhew, Max von Sydow
Release Date: OUT NOW!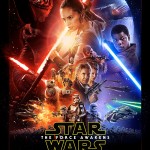 WITH less than two months to go until its eagerly awaited December 18 premiere, Disney has finally given fans a good look at the The Force Awakens, Episode VII in George Lucas's sci-fi saga, Star Wars.