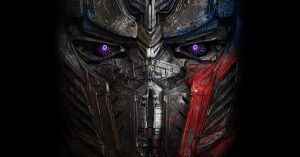 Transformers: The Last Knight director Michael Bay has shared a new teaser for the film on Instagram, confirming that the villain Megatron will appear in the film.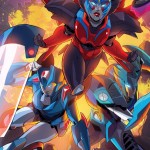 Hot on the heels of its announcement that it is creating a shared Transformer Cinematic Universe, Hasbro has revealed plans for a team of  all-female Transformers.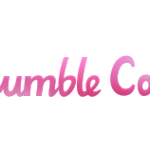 A Bundle Of Comics For Everypony!
After the success of the Humble TRANSFORMERS Bundle, which raised over $67,000 for charity this summer, Humble Bundle, IDW Publishing and Hasbro, Inc. are working together once again to bring you the MY LITTLE PONY Humble Comics Bundle. Until December 10, 2014, customers can name their price for up to 50 issues of MY LITTLE PONY comics, all while supporting a child-focused charity. Continue reading →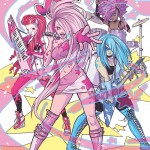 It's Showtime (Synergy) At IDW Publishing
IDW Publishing is excited to expand its long relationship with Hasbro and welcome JEM AND THE HOLOGRAMS to the world of comic books! Starting in March 2015, Jem and company will star in their first ongoing series! The creative team bringing this world full of fashion, art, action, and style to life is writer Kelly Thompson (Storykiller, The Girl Who Would Be King) and artist Ross Campbell (Glory, Teenage Mutant Ninja Turtles), with subscription covers by Sara Richard (My Little Pony, Kitty and Dino). Continue reading →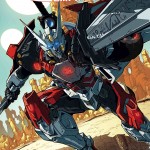 The Celebratory Year Concludes With New Series!
2014 marks the 30th Anniversary of Hasbro's TRANSFORMERS, which has been celebrated thus far with a blockbuster film and critically acclaimed comic series' from IDW. But the party isn't quite over as IDW still has some TRANSFORMERS debuts this year! Continue reading →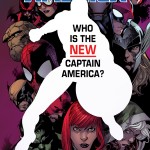 This October, witness the heart stopping conclusion to the story that began in Dimension Z in the oversized CAPTAIN AMERICA #25! Superstar writer Rick Remender and blockbuster artist Carlos Pacheco bring the saga of Dimension Z to a close, and give rise to the All-New Captain America! Continue reading →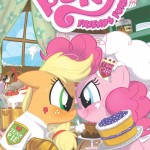 Introducing A Brand New 'My Little Pony' Ongoing Comic Series
Everyone knows beloved Twilight Sparkle and her best friends, but have you ever wanted to know what the other ponies in Equestria are up to?  Starting in January you will get a chance with the new ongoing comic series My Little Pony: Friends Forever.  Continue reading →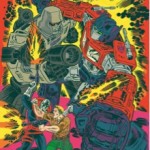 The Crossover Of The Century At IDW In 2014
Two of the most popular comic book franchises of all-time, TRANSFORMERS and G.I. JOE, will be going head-to-head in a brand-new ongoing series debuting next summer! Written and drawn by comic luminary Tom Scioli (Godland, American Barbarian) with co-writer and TRANSFORMERS veteran John Barber (TRANSFORMERS: ROBOTS IN DISGUISE, FALL OF CYBERTRON), these classic characters will explode off the page like never before!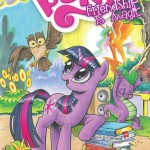 IDW's Breakout All-Ages Series Hits Major Milestone
When the first issue of My Little Pony: Friendship is Magic was the best-selling comic in IDW's history, and went into four printings, it was clear that IDW and Hasbro had a hit on their hands. Now, less than one year into the series, IDW is proud to announce that My Little Pony: Friendship is Magic has reached a monumental milestone of selling over one million copies at retail, and the pop culture phenomenon shows no sign of slowing down.

Limited-Edition Book to Collect Classic Series
Will feature signatures and artwork from Larry Hama and Russ Heath
IDW Limited has announced the second volume of its G.I. JOE: COMPLETE COLLECTION series. The limited-edition deluxe hardcover collects twelve issues of the classic REAL AMERICAN HERO series based on the iconic G.I. JOE brand from Hasbro, and is signed by the legendary Larry Hama.