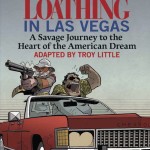 Legendary journalist Hunter S. Thompson's genius was rooted in his ability to blend reality with fiction, serious cultural analysis with madcap escapades, astonishing words with unforgettable images.
In that spirit, and in proud partnership with the Thompson estate, Top Shelf Productions is pleased to announce Fear and Loathing in Las Vegas, a delightfully bonkers graphic novel by Eisner-nominated artist Troy Little adapting Thompson's book of the same name. Continue reading →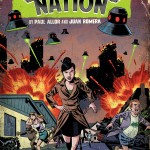 Norma Park used to have a bright future in journalism. Then she uncovered the terrifying truth about a dangerous conspiracy involving aliens, Sasquatch and doomsday cults! Now Norma finds herself fired from her prestigious newspaper and working at the supermarket tabloid Strange Nation. But nothing will keep Norma from sharing her terrible knowledge with the world! Continue reading →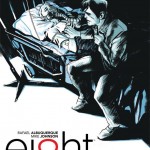 Publisher: Dark Horse Comics
Writer: Rafael Albuquerque, Mike Johnson
Artist: Rafael Albuquerque
Colourist: Rafael Albuquerque
Release date: May 13, 2015
Price: $3.50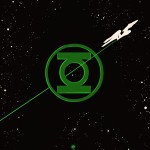 IDW Publishing, CBS Consumer Products and DC Entertainment have announced that they will boldly go where no one has gone before…in brightest day, in blackest night. Two iconic franchises will meet this summer in a legendary crossover event with the release of a six-part comic book miniseries, STAR TREK/GREEN LANTERN: THE SPECTRUM WAR. Both Star Trek and Green Lantern are known for their strong cast of interstellar characters and when they come together for the first time this July, fans new and old are sure to experience a galaxy-sized thrill.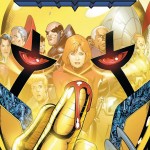 The Next Phase Is Here
In 2012, award-winning comics writer Mark Waid and writer/producer John Rogers launched Thrillbent, a digital comics webportal and an experiment in new-media comic-book publishing. Their mission statement: "To challenge 75 years' worth of accepted 'rules' about what comics are and aren't." The commitment to this challenge continues as Thrillbent and IDW Publishing partner to bring these unique digital comics to print starting spring 2015. Continue reading →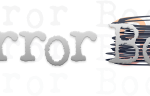 Customers who pay $15 or more will receive a plethora of horror titles, plus the Eisner award-winning Locke & Key, Vol 1: Welcome To Lovecraft from IDW.
'Tis the season for terror in this chilling collection of horror books and comics. Humble Bundle has teamed with several of the leading publishers to kick off the Halloween season right with a variety of the most sought after horror books on the market. Continue reading →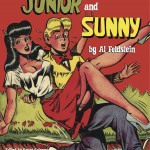 Al Feldstein's Racy Cult Classic Collected!
IDW Publishing is proud to announce the release of The Complete Junior and Sunny, which presents the full run of these historic comics created, written, and illustrated by the legendary E.C. Comics artist/writer/editor Al Feldstein. Continue reading →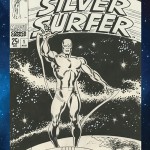 IDW Heralds Marvel's Silver Surfer!
Considered by many to be one of the pinnacles of Silver Age comic book artwork, John Buscema's innovative work on Marvel's Silver Surfer will finally be presented in the premiere Artist's Edition format. Continue reading →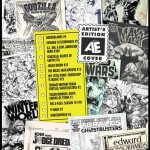 New Books Celebrate The Award-Winning Line
2014 has been a monumental year for IDW's Artist's Editions, with releases from a staggering amount of iconic creators that range from Jack Kirby to Charles Schulz as well as an Eisner Award for Best Archival Collection for Will Eisner's The Spirit Artist's Edition. The first-hand look at original art is always something to behold, and this November, IDW will bring this unique experience to current ongoing titles during the second-annual Artist's Edition Month! Continue reading →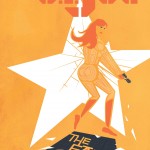 Karen Traviss Leads A Bold New Series
Acclaimed British military science-fiction author Karen Traviss reignites the G.I. JOE franchise with an all-new series. Filled with the kind of gritty realism fans of the author have come to expect, this new take on G.I. JOE is guaranteed to please followers of the classic property and comic readers experiencing it for the first time. Continue reading →