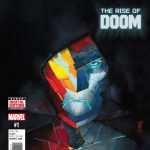 Victor Von Doom has ascended to greater heights than ever before, as…IRON MAN?! Your eyes do not deceive you! There's a new Iron Man in town, and he's coming your way in INFAMOUS IRON MAN #1 – the all-new ongoing series from the blockbuster, Eisner Award-winning creative team of Brian Michael Bendis and Alex Maleev! Continue reading →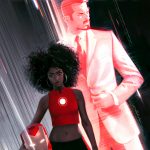 The Marvel Universe stands divided. As those who once stood together now stand apart, new heroes will rise to answer the call. This Fall, a new armored avenger suits up in INVINCIBLE IRON MAN #1 – a new series launching as part of Marvel NOW! Superstar creator Brian Michael Bendis welcomes incoming artist Stefano Caselli to the ongoing adventures of Marvel's newest leading lady – Riri Williams! Continue reading →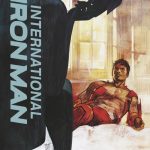 As Tony Stark stands at the frontlines of one of the biggest events in Marvel's history, behind the scenes he wages a much more personal battle. Long teased and long rumored, the truth will finally stand revealed as Tony Stark comes face-to-face with his biological mother in INTERNATIONAL IRON MAN #5! Amid sins past and villains long dormant, superstar creators Brian Michael Bendis and Alex Maleev reveal another piece in the puzzle of the Armored Avenger's history! Continue reading →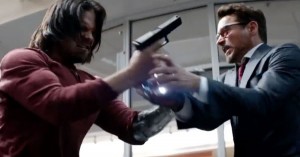 Team Iron Man attempts to take down the Winter Soldier in a scene from "Captain America: Civil War" that sees Bucky hold his own against Tony Stark, Black Widow and Agent 13.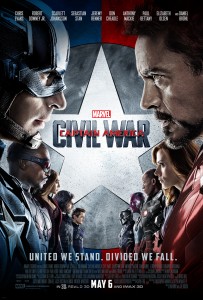 With the release of Captain America: Civil War closing in, Marvel Studios has released a new teaser trailer that recaps how the film's main heroes — Captain America and Iron Man — have evolved from the start of the Marvel Cinematic Universe. Continue reading →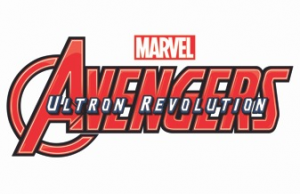 Marvel's Avengers: Ultron Revolution – "Saving Captain Rogers"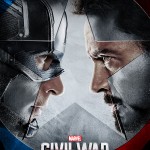 CAPTAIN America: The Winter Soldier directors Anthony Russo and John Russo are set to bring Marvel's patriotic superhero back to the big screen in Captain America: Civil War, which premieres in the UK on April 29 and in the US a week later.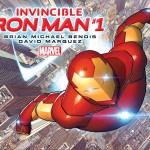 Publisher: Marvel Comics
Writers: Brian Michael Bendis
Artist: David Marquez
Colourist: Justin Ponser
Editors: Tom Brevoort, Katie Kubert
Release date: OUT NOW!
Price: $3.99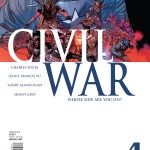 Publisher: Marvel Comics
Writers: Charles Soule
Artist: Lenil Francis Yu & Gerry Alanguilan
Colourist: Sunny Gho
Release date: OUT NOW!
Price: $3.99/ Digital $1.99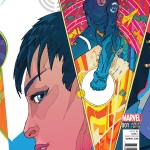 Publisher: Marvel Comics
Writers: Matthew Rosenberg, Patrick Kindlon
Artist: Daniel Warren Johnson
Colourist: Jason Keith
Editor: Jon Moisan
Release date: OUT NOW!
Price: $3.99