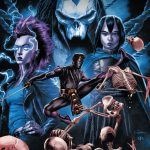 Valiant is proud to present your first lettered look inside RAPTURE #1 (of 4) – the FIRST ISSUE of Valiant's astonishing standalone event from New York Times best-selling writer Matt Kindt (X-O Manowar, Dept. H) and explosive artist CAFU (Rai)! On May 24th – the next "X-O Manowar Wednesday" in comics shops everywhere – Continue reading →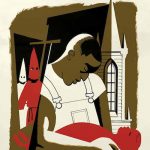 Publisher: Boom! Studios
Writer: J.G. Jones, Mark Waid
Artist: J.G. Jones
Colourist: J.G. Jones
Editor: Bryce Carlson
Release Date: OUT NOW!
Price: $3.99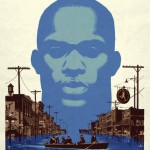 Publisher: Boom
Writer: J.G. Jones and Mark Waid
Artist: J.G. Jones
Release date: OUT NOW
Price: $3.99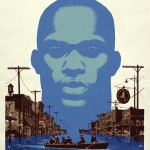 Award-winning publisher BOOM! Studios is pleased to announce the July debut of prolific creators' J.G. Jones (52, Wanted, Y: The Last Man) and Mark Waid's (Irredeemable, Superman: Birthright, Kingdom Come) deeply personal passion project, Strange Fruit. Beautifully hand-painted and set during the historic Great Mississippi Flood of 1927, Strange Fruit is a provocative examination of the heroic myth that confronts themes of racism, cultural legacy, and human nature through a literary lens, drawing from Southern folklore and tradition. Continue reading →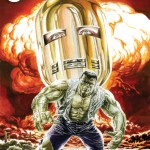 All EYES Are On Original Sin as Two Avengers Clash in an Epic Crossover!
This June, Original Sin continues to unravel everything we have ever known about the Marvel Universe as shocking revelations deliver gamma bomb-sized changes directly to two of Marvel's greatest heroes – the Invincible Iron Man and the Incredible Hulk in the pages of Original Sin: Hulk vs. Iron Man.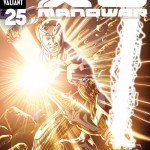 With VENDITTI, HITCH, JONES, JORDAN, MILLIGAN and More!
Valiant is proud to announce that it is pulling out all the stops for X-O Manowar #25 – the publisher's first 48-page anniversary spectacular from ongoing series creators Robert Venditti and Diego Bernard, and an all-star cast of special guests including Bryan Hitch, J.G. Jones, Justin Jordan, Peter Milligan, Rafer Roberts, and more! Continue reading →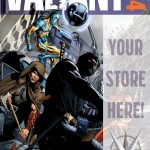 Don't Miss The Action-Packed Prelude To The Valiant Event Of 2014!
Valiant is proud to announce that the FCBD 2014 ARMOR HUNTERS SPECIAL – the publisher's flagship release for Free Comic Book Day 2014 – is now being offered in a special, customizable edition for retailers worldwide! Continue reading →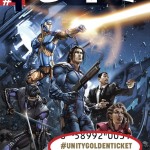 In Stores Now!
With copies of Unity #1 – the sold-out debut issue of Valiant's smash-hit new series by Matt Kindt and Doug Braithwaite – on sale now at retailers nationwide, Valiant is proud to announce a one-of-a-kind promotion – the Unity #1 Golden Ticket Contest, giving fans the chance to win one of ten exclusive prize packages, including tickets to New York Comic-Con 2014, courtesy of ReedPOP! Continue reading →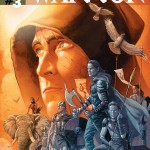 TAKE A LOOK AT VALIANT'S ADVANCE PREVIEW
Valiant is proud to present an advance preview of Eternal Warrior #3 by New York Times best-selling writer Greg Pak and fan favorite artists Trevor Hairsine and Diego Bernard! Continue reading →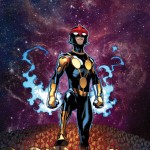 "Nova is a dynamic entrée for those looking to cruise Marvel's spaceways" – Newsarama.com
This November, celebrate the milestone 100th Issue Anniversary of the Human Rocket with the supersonically supersized Nova #10!