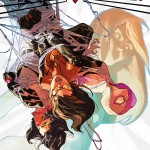 The Spider-Event of 2016 is here! This April, Silk, Spider-Woman and Spider-Gwen unite for a story too big for any one of their titles to contain! Today, Marvel is pleased to present your first look at SPIDER-WOMEN ALPHA #1 – kicking off the epic 8-part universe hopping crossover! Blockbuster writers Jason Latour, Dennis Hopeless and Robbie Thompson are joined by a dazzling array of artists, including Vanesa Del Rey, Bengal, Javier Rodriguez, Tana Ford and more to bring you a story you won't want to miss! Continue reading →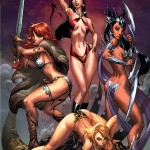 COLLECTS ISSUES ISSUES 1-6 OF THE MAIN SERIES ALONG WITH ALL 15 TIE-IN ISSUES AND MINI-SERIES!
Dynamite's fiercest females appear in a massive genre-spanning crossover event featuring an all-star line-up of female authors, headlined by Gail Simone (Batgirl, Birds of Prey)! The ultimate pulp adventure features Vampirella, Dejah Thoris, Red Sonja, Purgatori, Lady Demon, Chastity, Jungle Girl, Jennifer Blood, Kato, Lady Zorro, and many, many more! Continue reading →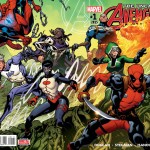 This October, it's truly a team of Earth's Mightiest Heroes unlike any you've seen before. Humans! Mutants! Inhumans! Deadpool! Yeah, we're not kidding! Today, Marvel is pleased to present your first look at UNCANNY AVENGERS #1 – the blockbuster new series from Gerry Duggan and Ryan Stegman! Continue reading →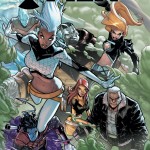 The fate of mutantkind will be decided here! Prepare for a new team of X-Men for a new Marvel Universe. Today, Marvel is pleased to present your new look inside EXTRAORDINARY X-MEN #1 Continue reading →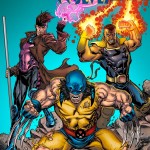 Remember the nineties? Bill Clinton was in the White House, the World Wide Web was on the rise, the USA brought home gold at the Olympics and the Infinity Gauntlet graced the shelves of comic shops the world over. Well this December, Marvel is taking you back in time to that memorable decade with the MARVEL '92 VARIANTS! Continue reading →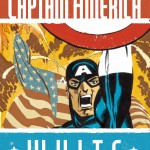 This September, experience a blockbuster seminal story of the Super Solider brought to light in CAPTAIN AMERICA: WHITE #1! The Eisner-award winning team of Jeph Loeb and Tim Sale reunite once more to bring you the long awaited return to their prestigious 'color' book series! Continue reading →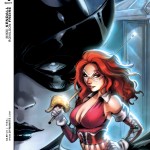 Dynamite Entertainment, in response to the public's overly positive reaction to Gail Simone's Swords of Sorrow crossover event, is proud to build upon the enthusiasm with an all-new one-shot special entitled Swords of Sorrow: Miss Fury / Lady Rawhide, bringing together two iconic comic book heroines. Dynamite is also announcing that a special cover variant of Swords of Sorrow #3 has been created to celebrate the cosplay phenomenon, featuring four cosplayers in a reenactment of J. Scott Campbell's cover from issue #1. Continue reading →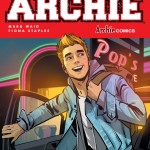 COMIC SUPERSTARS MARK WAID AND FIONA STAPLES REIMAGINE AN ICON! Change is coming to Riverdale in this can't-miss kick-off to Archie's new ongoing series! Familiar faces return in new and unexpected ways in this must-have #1 issue! As the new school year approaches, you'd think Archie Andrews would be looking forward to classes and fun—but nothing is as it seems in the little town of Riverdale. But is this a one-off or a sign of bigger changes awaiting for America's favorite teens—and the entire town? Find out in this exciting and remarkable first issue! Continue reading →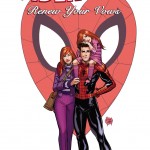 Father. Husband. Hero. The Amazing Spider-Man isn't safe from the Secret Wars – and neither are you! Today, Marvel is pleased to present your first look at AMAZING SPIDER-MAN: RENEW YOUR VOWS #1, from blockbuster creators Dan Slott and Adam Kubert! Continue reading →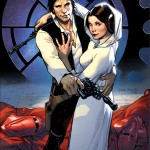 The Force is Strong With Your Local Comic Shops in 2015!
Marvel is kicking off 2015 with a bang big enough to destroy a Death Star as Star Wars makes its triumphant return to the House of Ideas and into comic shops on January 14th! Continue reading →