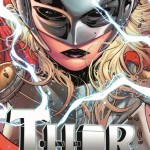 Bear witness to a transformative tale for the ages in these preview pages by Russell Dauterman!
It's the story that has been seen the world over, and Marvel is proud to present THOR, the new series from "New York Times"-bestselling writer Jason Aaron and artist Russell Dauterman! Prepare for an all-new era of the God of Thunder as a brand new female hero explodes into the Marvel Universe! Continue reading →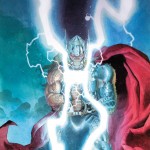 On a bellow of thunder and the crack of lightning comes the Thunder God, one last time!
Marvel is proud to present your first look at THOR: GOD OF THUNDER #25, the oversized final issue from New York Times Bestselling writer Jason Aaron as he assembles a bevy of the industry's greatest artists for a titanic tale that should not be missed! Continue reading →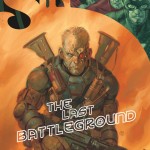 THE FINAL BATTLE BEGINS!
All roads have been leading to this! And Marvel is proud to present your first look at ORIGINAL SIN #7 – the penultimate chapter from New York Times Bestselling writer Jason Aaron (Thor: God of Thunder) and critically acclaimed artist Mike Deodato (New Avengers). Continue reading →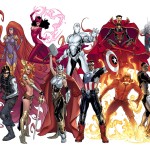 The most popular characters. The most acclaimed creators. The most ambitious stories. This is the recharged Avengers NOW!.
This Fall, the Marvel Universe heads in an exciting and ambitious new direction as the industry's top creators and brightest rising stars join the top Super Heroes – Captain America, Thor, Iron Man and more – to deliver the most exciting and energetic comics on the market with can't miss all-new ongoing series! Continue reading →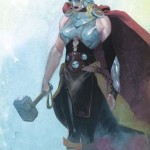 Meet the new female hero who will wield Mjölnir and see an exclusive first image of the unworthy former Thunder God!
Marvel is excited to announce an all-new era for the God of Thunder in brand new series, THOR, written by Jason Aaron complimented with art from Russell Dauterman. Continue reading →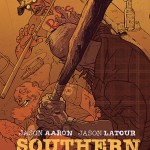 Three Hot New Issues Are Already On Their Way To Second Printings!
Three new issues from three hot new series hit stores and sold out completely within one day. The first issue of HACK/SLASH: SON OF SAMHAIN by Michael Moreci, Steve Seeley, and Emilio Laiso, the third issue of Jason Aaron and Jason Latour's SOUTHERN BASTARDS, and the third issue of Joshua Williamson and Mike Henderson's NAILBITER have all sold out instantly and are being fast-tracked to second printings immediately to meet customer demand. Continue reading →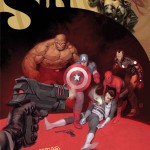 GET YOUR FIRST LOOK HERE!
This July, the lingering question will be answered in ORIGINAL SIN #6 – who shot the Watcher? From the very beginning, fans have waited, wondered and speculated who was responsible for Uatu's untimely death. Now, Jason Aaron and Mike Deodato peel back the curtain on the person pulling the strings as Original Sin races toward it's heart-stopping conclusion. Continue reading →